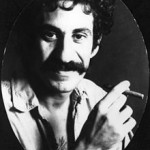 On this day in 1973, singer, songwriter Jim Croce died at the age of 30 in the crash of a chartered Beechcraft E18S upon takeoff from the Natchitoches Regional Airport in Natchitoches, Louisiana.  Born James Joseph Croce on 10 January 1943 in South Philadelphia, Pennsylvania.  Between 1966 and 1973, Croce released five studio albums and 11 singles.  His singles "Bad, Bad Leroy Brown" and "Time in a Bottle" were both number one hits on the Billboard Hot 100 charts.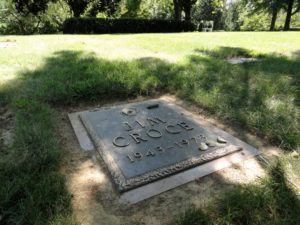 The Final Footprint – Croce is buried at Haym Salomon Cemetery in Malvern, Pennsylvania.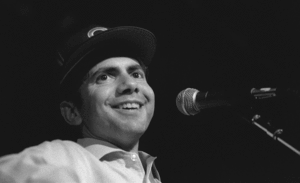 On this day in 1984, singer and songwriter, Chicago Cubs fan, Steve Goodman died of leukemia at the University of Washington Medical Center in Seattle, Washington at the age of 36.  Born Steven Benjamin Goodman 25 July 1948 on Chicago's North Side.  The writer of "City of New Orleans", made popular by Arlo Guthrie and Willie Nelson, Goodman won two Grammy Awards.  In 1974, singer David Allan Coe achieved considerable success on the country charts with Goodman's and John Prine's "You Never Even Call Me By My Name", a song which good-naturedly spoofed stereotypical country music lyrics.  In 1984, Goodman wrote the official Chicago Cubs team song and the official Cubs victory song, "Go Cubs Go!".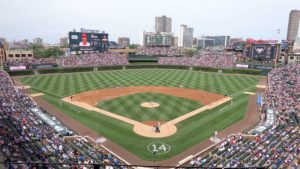 The Final Footprint – Goodman was cremated.  Four days after Goodman's death, the Cubs clinched the Eastern Division title in the National League for the first time ever, earning them their first post-season appearance since 1945, three years before Goodman's birth.  Eight days later, on October 2, the Cubs played their first post-season game since the 1945 World Series.  Goodman had been asked to sing "The Star-Spangled Banner" before it; Jimmy Buffett filled in, and dedicated the song to Goodman.  In April 1988, some of Goodman's cremains were scattered at Wrigley Field.
Have you planned yours yet?
Follow TFF on twitter @RIPTFF