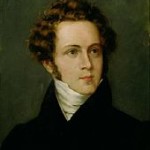 On this day in 1835, opera composer Vincenzo Bellini died in Puteaux, near Paris of acute inflammation of the intestine at the age of 33.  Born Vincenzo Salvatore Carmelo Francesco Bellini on 3 November 1801 in Catania, at the time part of the Kingdom of Sicily.  His greatest works are I Capuleti ed i Montecchi (1830), La sonnambula (1831), Norma (1831), Beatrice di Tenda (1833), and I puritani (1835).  Known for his long-flowing melodic lines, for which he was named "the Swan of Catania", Bellini was the quintessential composer of bel canto opera.  He had a sequence of affairs with married women, including Giuditta Turina.  But he resisted any emotional commitment, and never married.  When Turina proposed to leave her husband, Bellini bridled: "with so many commitments, such a relationship would be fatal to me".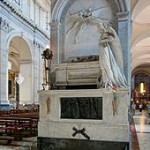 The Final Footprint – Bellini was entombed in Père Lachaise Cemetery, Paris but his remains were removed to the cathedral of Catania in 1876.  Catania Cathedral,  dedicated to Saint Agatha, is a Roman Catholic cathedral in Catania, Sicily.  It was the seat of the Bishops of Catania until 1859, when the diocese was elevated to an archdiocese, and since then has been the seat of the Archbishops of Catania.  Bellini's cenotaph remains in Père Lachaise.  The Museo Belliniano housed in the Gravina Cruyllas Palace in Catania preserves memorabilia and scores.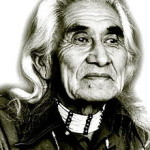 On this day in 1981, Native Canadian, poet, Academy Award-nominated actor, humanitarian, Chief of the Squamish Band of the Salish Indian Tribe of Burrard Inlet, Chief Dan George died in Vancouver, British Columbia.  Born Geswanouth Slahhot on 24 July 1899 in Burrard Inlet, British Columbia.  I very much enjoyed his performance alongside Clint Eastwood in The Outlaw Josey Wales.  His best-known written work is his poem "My Heart Soars."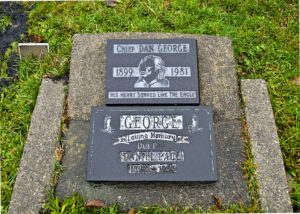 The Final Footprint – George was buried in Burrard Cemetery in North Vancouver, British Columbia.  His grave is marked by two flat granite engraved markers on a raised concrete base and a concrete border around his grave.  Along with his name and birth and death dates the inscriptions on the markers read:  HIS HEART SOARED LIKE THE EAGLE and In Loving Memory of Our Dad Daniel Paul.
Have you planned yours yet?
Follow TFF on twitter @RIPTFF