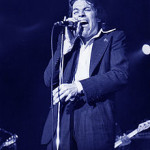 On this day in 2003, singer, songwriter, musician, Robert Palmer died in Paris at the Hôtel Warwick Champs-Elysées, rue de Berri, from a heart attack at the age of 54.  Born Robert Allen Palmer on 19 January 1949 in Batley, West Yorkshire, England.  Palmer was known for his distinctive voice and the eclectic mix of musical styles on his albums, combining soul, jazz, rock, pop, reggae and blues.  He found success both in his solo career and in the musical act The Power Station, and had Top 10 songs in both the UK and the US.  His iconic music videos by Terence Donovan for the hits "Addicted to Love" and "Simply Irresistible" featured identically dressed dancing women with pale faces, dark eye makeup and bright red lipstick, which resembled the women in the art of Patrick Nagel, an artist popular in the 1980s.  Sharp-suited, his involvement in the music industry commenced in the 1960s, and covered five decades.  Palmer received a number of awards throughout his career, including two Grammy Awards for Best Male Rock Vocal Performance, an MTV Video Music Award, and was twice nominated for the Brit Award for Best British Male.  Palmer married twice: Shelly Putman (1974 – 1978 divorce) and Susan Eileen Thatcher (1979 – 1999 divorce).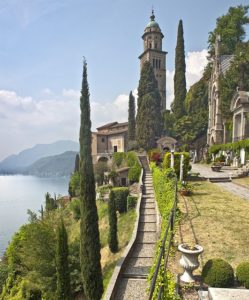 The Final Footprint – Palmer's final resting place is Lugano Cemetery in Lugano, Switzerland.  On her All The Best compilation album, Palmer's Swiss neighbour, Tina Turner, added a live version of "Addicted to Love" in tribute to him.  Apparently, Palmer's favourite author was Jack Vance and he was especially fond of the character Cugel.  Vance paid homage to Palmer in his novel Night Lamp, which begins: "Toward the far edge of the Cornu Sector of Ophiuchus, Robert Palmer's star shone brilliant white, its corona flaring with films of blue, red and green colour."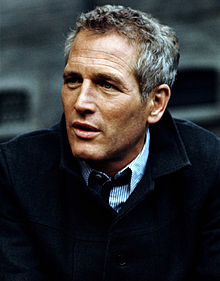 On this day in 2008, Academy Award winning actor, director, entrepreneur, philanthropist, and auto racing enthusiast Paul Newman died at his home surrounded by his family and friends in Westport, Connecticut at the age of 83.  Born Paul Leonard Newman on 26 January 1925 in Shaker Heights, Ohio.  He won numerous awards, including an Academy Award for best actor for his performance in the 1986 Martin Scorsese film The Color of Money and eight other nominations, six Golden Globe Awards (including three honorary ones), a BAFTA Award, a Screen Actors Guild Award, a Cannes Film Festival Award, an Emmy award, and many honorary awards.  He also won several national championships as a driver in Sports Car Club of America road racing, and his race teams won several championships in open wheel IndyCar racing.  Newman was a co-founder of Newman's Own, a food company from which Newman donated all post-tax profits and royalties to charity.  One of my favorite actors.  My favorite movies with Newman; Cat on a hot Tin Roof, The Hustler, Hud, Cool Hand Luke, Butch Cassidy and the Sundance Kid, The Life and Times of Judge Roy Bean, The Sting, The Color of Money.  Newman married twice: Jackie Witte (1949 – 1958 divorce) and actress Joanne Woodward (1958 – 2008 his death).  The Final Footprint – His remains were cremated after a private funeral service near his home in Westport.
Have you planned yours yet?
Follow TFF on twitter @RIPTFF