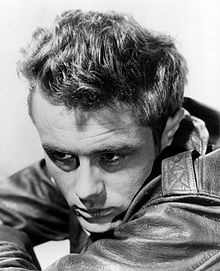 On this day in 1955, actor, cultural icon, James Dean died in Cholame, California at the age of 24 in an automobile accident.  Born James Byron Dean on 8 February 1931 in Marion, Indiana.  A cultural icon of teenage disillusionment, as expressed in the title of his most celebrated film, Rebel Without a Cause (1955), in which he starred as troubled Los Angeles teenager Jim Stark.  The other two roles that defined his stardom were as loner Cal Trask in East of Eden (1955), and as the surly ranch hand, Jett Rink, in Edna Ferber's Giant (1956) alongside Elizabeth Taylor and Rock Hudson.  Perhaps my favorite book and movie.  Dean was the first actor to receive a posthumous Academy Award nomination for Best Actor and remains the only actor to have had two posthumous acting nominations.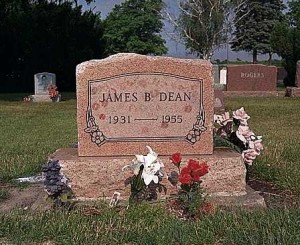 The Final Footprint– Dean was buried in Park Cemetery in Fairmont, Indiana, less than a mile from where he grew up on his aunt and uncle's farm.  His grave is marked with an upright granite monument.  A sculpture made of concrete and stainless steel was erected in his honor in Cholame, California.  A quote from Antoine de Saint Exupéry's The Little Prince is inscribed on the sculpture: "What is essential is invisible to the eye."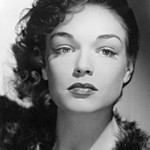 On this day in 1985 actress Simone Signoret died of pancreatic cancer in Auteuil-Anthouillet, France.  Born Simone Henriette Charlotte Kaminker in Wiesbaden, Germany.   In my opinion she is one of France's greatest film stars.  She became the first French person to win an Academy Award, for her role in Room at the Top (1959).  In her lifetime she also received a César, three BAFTAs, an Emmy, Cannes Film Festival recognition, the Silver Bear for Best Actress awards and a Golden Globe nomination.  Her memoirs, Nostalgia Isn't What It Used To Be, were published in 1978.  She also wrote a novel, Adieu Volodya (1985).  She first married filmmaker Yves Allégret (1944–49 divorce).  Her second marriage was to the Italian-born French actor Yves Montand (1951 – 1985 her death).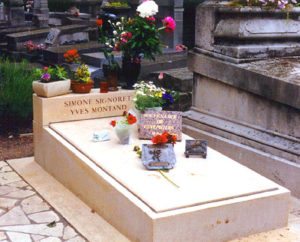 The Final Footprint – Signoret is buried in Père Lachaise Cemetery in Paris.  Père Lachaise is the largest cemetery in the city of Paris and quite possible the most visited cemetery in the world.  Other notable Final Footprints at Père Lachaise include; Honoré de Balzac, Georges Bizet, Jean-Dominique Bauby, Maria Callas, Frédéric Chopin, Colette, Auguste Comte, Jean-Baptiste-Camille Corot, Molière, Jim Morrison, Édith Piaf, Camille Pissarro, Marcel Proust, Sully Prudhomme, Gioachino Rossini, Georges-Pierre Seurat, Gertrude Stein, Alice B. Toklas, Oscar Wilde, and Richard Wright.
Have you planned yours yet?
Follow TFF on twitter @RIPTFF