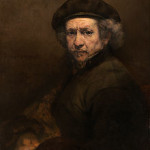 On this day in 1669, Dutch painter and etcher Rembrandt died in Amsterdam at the age of 63.  Born Rembrandt Harmenszoon van Rijn on 15 July 1606 in Leiden, in the Dutch Republic, nowadays the Netherlands.  In my opinion, he is one of the greatest painters and printmakers in European art and the most important in Dutch history.  His contributions to art came in a period of great wealth and cultural achievement that historians call the Dutch Golden Age.  His etchings and paintings were popular throughout his lifetime and his reputation as an artist remained high.  Rembrandt's greatest creative triumphs are exemplified especially in his portraits of his contemporaries, self-portraits and illustrations of scenes from the Bible.  Because of his empathy for the human condition, he has been called "one of the great prophets of civilization."  Rembrandt married Saskia van Uylenburgh (1634 – 1642 her death).  During Saskia's illness, Geertje Dircx was hired as his son's caretaker and nurse and also became Rembrandt's lover.  In the late 1640s Rembrandt began a relationship with the much younger Hendrickje Stoffels, who had initially been his maid.  The Final Footprint – Rembrandt was buried in an unmarked grave in the Westerkerk, a Dutch Protestant church in central Amsterdam.  It is next to Amsterdam's Jordaan district, on the bank of the Prinsengracht canal.  The Westerkerk is located close to the Achterhuis (now Anne Frank House) where diarist Anne Frank, her family and others hid from Nazi persecution for two years during World War II.  The Westerkerk is mentioned frequently in her diary – its clock tower could be seen from the attic of the Achterhuis and Anne Frank described the chiming of the clock as a source of comfort.  A memorial statue of Frank is located outside the church.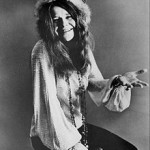 On this day in 1970, singer, songwriter, painter, dancer and music arranger, The Queen of Psychedelic Soul, Pearl, Janis Joplin died from an overdose of heroin at the Landmark Motor Hotel in Los Angeles at the age of 27, thus becoming a member of Club 27 or the Forever 27 Club; a group of famous musicians who died when they were 27 years old.  Other members of the Forever 27 Club include; Kurt Cobain, Jimi Hendrix, Rolling Stone Brian Jones, Robert Johnson, Jim Morrison, Alan Wilson and Amy Winehouse.  Joplin died sixteen days after Hendrix.  Born Janis Lyn Joplin on 19 January 1943 in Port Arthur, Texas.  Joplin first rose to prominence in the late 1960s as the lead singer of the psychedelic-acid rock band Big Brother and the Holding Company, and later as a solo artist with her own backing groups, The Kozmic Blues Band and The Full Tilt Boogie Band.  She was apparently one of the more popular acts at the Monterey Pop Festival and later became one of the major attractions to the Woodstock festival and the Festival Express train tour.  Popular songs from her four-year solo career include "Down on Me", "Summertime", "Piece of My Heart", "Ball 'n' Chain", "Maybe", "To Love Somebody", "Kozmic Blues", "Work Me, Lord", "Cry Baby", and "Mercedes Benz".  Her number one hit, "Me and Bobby McGee", was written by Kris Kristofferson, reportedly her lover in the spring of 1970.  Joplin was well known for her performing abilities, and her fans referred to her stage presence as "electric".  Joplin was inducted into the Rock and Roll Hall of Fame in 1995.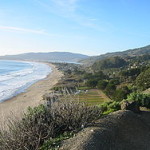 The Final Footprint – Joplin was cremated at the Pierce Brothers Westwood Village Mortuary in Los Angeles; her ashes were scattered from a plane into the Pacific Ocean and along Stinson Beach.  Joplin's will funded $2,500 to throw a wake party in the event of her demise.  The party, which took place 26 October 1970, at the Lion's Share, located in San Anselmo, California, was attended by Joplin's sister Laura, fiancé Seth Morgan and close friends, including tattoo artist Lyle Tuttle, Bob Gordon, Jack Penty, and road manager John Cooke.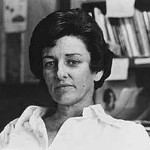 On this day in 1974 poet Anne Sexton died at the age of 45 by committing suicide by carbon monoxide poisoning at her home in Weston, Massachusetts.  Born Anne Gray Harvey in Newton, Massachusetts on 9 November 1928.  She won the Pulitzer Prize for poetry in 1967.  Themes of her poetry include her long battle against depression and mania, suicidal tendencies, and various intimate details from her private life, including her relationships with her husband and children.  The Final Footprint – She is buried at Forest Hills Cemetery & Crematory in Jamaica Plain, Boston.  Other notable final footprints at Forest Hills include; E. E. Cummings and Eugene O'Neill.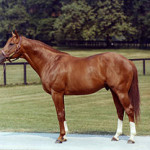 On this day in 1989, chestnut thoroughbred race horse, Triple Crown winner, two-time Horse of the Year, Big Red, Secretariat died at Claiborne Farm in Paris, Kentucky at the age of 19.  Foaled 30 March 1970 at Meadow Farm in Caroline County, Virginia.  Secretariat was sired by Bold Ruler out of Somethingroyal, by Princequillo.  Owned by Penny Chenery, also known as Penny Tweedy, he was trained by Lucien Laurin and mainly ridden by Canadian jockey Ron Turcotte.  He raced in Chenery's Meadow Stable's blue and white checkered colors.  His groom was Eddie Sweat and exercise rider was Charlie Davis.  Secretariat stood approximately 16.2 hands tall, and weighed 1,175 pounds (533 kg), with a 75-inch girth, in his racing prime.  In my opinion, the greatest racehorse who ever raced.  He set new race records in two of the three Triple Crown races, the Kentucky Derby and the Belmont, and his time in the Belmont is a world record for a 1.5 mile race on dirt.  In the Derby he ran each quarter-mile segment faster than the one before it, which means he was still accelerating in the final quarter-mile of the race.  He broke last in the Derby but gradually moved on the field and overtook Sham at the top of the stretch.  He broke last in the Preakness but overtook the field on the first turn and was never challenged.  He won the Belmont wire-to-wire by a record 31 lengths.  My memories of his Derby and Preakness runs are not clear, but I will never forget watching his Belmont run from home with my Dad.  My favorite racehorses have ever since been the chestnuts.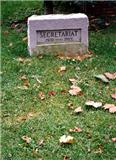 The Final Footprint – Secretariat was buried whole at Claiborne Farm.  Usually winning racehorse's bodies were cremated while the head, heart and hooves only were buried.  His grave is marked by an upright granite marker.  The necropsy revealed that his heart weighed 22 pounds, 2.5 times larger than that of an average horse.  Bronze replica statues of Secretariat have been erected at Belmont Park in Elmont, New York and Kentucky Horse Park in Lexington, Kentucky.  A Walt Disney Pictures film titled Secretariat, starring Diane Lane opened 8 October 2010.
Have you planned yours yet?
Follow TFF on twitter @RIPTFF