On this day, 7 October 1849, editor, literary critic, writer, poet, Edgar Allan Poe died in Baltimore, Maryland at the age of 40.  Born Edgar Poe on 19 January 1809 in Boston, Massachusetts.  Perhaps best known for his tales of mystery and the macabre.  Poe was one of the earliest American practitioners of the short story and is generally considered the inventor of the detective fiction genre.  He is further credited with contributing to the emerging genre of science fiction.  He was the first well-known American writer to try to earn a living through writing alone, resulting in a financially difficult life and career.  One of my favorite writers.  Every year on his birthday, I read some of his poetry and short stories.  I have a work in process poem modeled after The Raven.  The Final Footprint – Poe is buried in Westminster Burial Ground in Baltimore.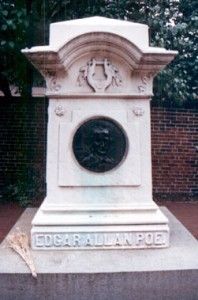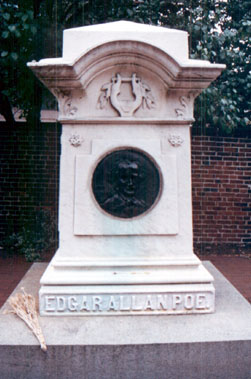 There is an upright engraved granite monument marking his original grave.  The inscription reads in part; "Quoth the Raven, Nevermore".  His current burial space is marked by a large upright marble monument.  Poe and his works influenced literature in the United States and around the world, as well as in specialized fields, such as cosmology and cryptography.  Poe and his work appear throughout popular culture in literature, music, films, and television.  A number of his homes are dedicated museums today.  The Mystery Writers of America present an annual award known as the Edgar Award for distinguished work in the mystery genre.  Every year on the anniversay of his birth from about 1949 until 2009, "The Poe Toaster" would appear at his grave and drink a cognac toast and leave three roses.
Have you planned yours yet?
Follow TFF on twitter @RIPTFF