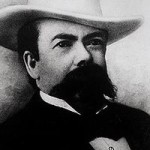 On this day in 1911, distiller and the founder of Jack Daniel's Tennessee whiskey distillery, Jack Daniel died from blood poisoning in Lynchburg, Tennessee at the age of 62.  The infection allegedly set up originally in a toe, which Daniel injured in kicking his safe in anger when he could not get it open early one morning at work (he apparently had trouble remembering the combination).  This incident was the subject of a marketing poster used on the London Underground in January 2006, with the line "Moral: Never go to work early."  A common joke that is told during the tour of the distillery is that all Jack had to do to cure his infection was to dip his toe in a glass of his own whiskey to clean it.  Born Jasper Newton Daniel on 5 September 1850 in Lynchburg.  Daniel never married.  Prior to his death he gave the distillery to his nephew and bookkeeper, Lem Motlow.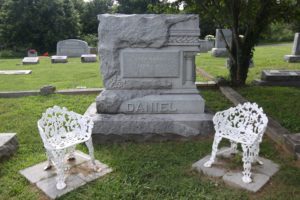 The Final Footprint – Daniel is interred in the Lynchburg City Cemetery.  Jack Daniel's is a brand of sour mash Tennessee whiskey that is one of the highest selling American whiskeys in the world.  It is known for its square bottles and black label.  It is produced in Lynchburg, by the Jack Daniel Distillery, which has been owned by the Brown-Forman Corporation since 1956.  Despite being the location of a major operational distillery, Jack Daniel's home county of Moore is a dry county, so the product is not available for consumption at stores or restaurants within the county.  Although the product generally meets the regulatory criteria for classification as a straight bourbon, the company disavows this classification and markets it simply as Tennessee whiskey rather than as Tennessee bourbon.  Frank Sinatra was widely known as a Jack Daniel's drinker.  He was famously buried with a bottle of Jack Daniel's Old Number 7 in 1998.  A line from Dean Martin's song I Love Vegas states "I love Vegas, like Sinatra loves Jack Daniels."  The George Jones' song "A whole lotta trouble for you" mentions "Jack Daniel's makes a good whiskey".  The George Thorogood song "I Drink Alone" mentions "So I called up my pal Jack Daniel's and his partner Jimmy Beam".  In the movie Animal House, the character John "Bluto" Blutarsky can be seen chugging an entire bottle of Old No. 7.  In the movie Scent of a Woman, Al Pacino's character refers to filling a hotel room with John Daniels. "When you've known him as long as I have…"  In the movie National Lampoon's Christmas Vacation, Clark asks his father how he got through the holidays, and he replies "I had a lot of help from Jack Daniel's".  In the film The Shining, Jack Torrance, played by Jack Nicholson, is seen drinking Jack Daniel's in the hotel bar, served by the ghostly bartender Lloyd.  The French singer Orelsan in "Ils sont cools" includes the line "Passe la tise que je me Jack Danise" (which can be translated as "Give me the alcohol so I can be Jack Danieled").  The cover of the book The Dirt: Confessions of the World's Most Notorious Rock Band, an autobiography collectively written by the members of the rock band Mötley Crüe, includes a bottle design based on that of Jack Daniel's whiskey.  Hank Williams Jr. mentions Jack Daniels in his song "Dixie On My Mind" singing "The people here don't sip Jack Daniel's whiskey, the way they do in that Tennessee mountain land."  The 1979 David Allen Coe song "Jack Daniels if you please" contains the line "Jack Daniels if you please, knock me to my knees".  The Drive-By Truckers song "Dead, Drunk, And Naked" has the lyric "Me and old Jack Daniel's, become the best of friends. We got all them Baptists to die for our sins. I know the lord is coming. The South will rise again!"  The Liane Edwards Band, popular country band from France, directly refers to the brand name in their song "Jack", ( My Best Friend's Name is) "Jack" . " He was born down in Lynchburg… My best friend's name is Jack, he may be your best friend too, when you drain him to his last drop, I'll be glad to share my friend with you…"  The Charlie Daniels Band album Way Down Yonder depicts bottles of Jack Daniel's on its cover art.  The character Barnes in Oliver Stone's 1986 film Platoon is drinking from a Jack Daniel's bottle when he drunkenly berates Taylor and his group.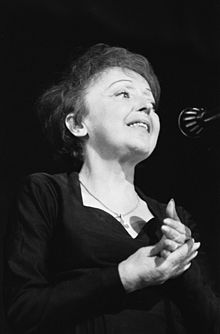 On this day in 1963, French singer and cultural icon Édith Piaf died of liver cancer at age 47 at her villa in Plascassier (Grasse), on the French Riviera, the day before filmmaker and friend Jean Cocteau died.  Born Édith Giovanna Gassion on 19 December 1915 in Belleville, Paris.  Widely regarded as France's national diva, as well as being one of France's greatest international stars.  Her singing reflected her life, with her specialty being ballads.  Among her songs are "La Vie en rose" (1946), "Non, je ne regrette rien" (1960), "Hymne à l'amour" (1949), "Milord" (1959), "La Foule" (1957), "l'Accordéoniste" (1955), and "Padam… Padam…" (1951).  Reportedly, the love of Piaf's life, the married boxer Marcel Cerdan, died in a plane crash in October 1949, while flying from Paris to New York City to meet Piaf.  Cerdan's Air France flight, flown on a Lockheed Constellation, crashed in the Azores, killing everyone on board, including noted violinist Ginette Neveu.  Piaf and Cerdan's affair made international headlines, as Cerdan was the former middleweight world champion and a legend in France in his own right.  Piaf married Jacques Pills (1952 – 1957 divorce) and Théo Sarapo (1962 – 1963 her death).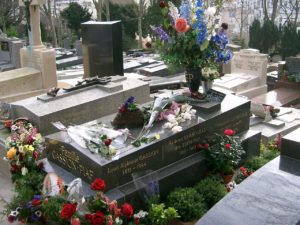 The Final Footprint – Apparently, her last words were "Every damn fool thing you do in this life, you pay for."  It is said that her body was driven back to Paris secretly so that fans would think she had died in her hometown.  She is buried in Père Lachaise Cemetery in Paris next to her daughter Marcelle, where her grave is among the most visited.  Although she was denied a funeral mass by the Roman Catholic archbishop of Paris because of her lifestyle, her funeral procession drew tens of thousands of mourners onto the streets of Paris and the ceremony at the cemetery was attended by more than 100,000 fans.  Charles Aznavour recalled that Piaf's funeral procession was the only time since the end of World War II that he saw Parisian traffic come to a complete stop.  In Paris, a two-room museum is dedicated to her, the Musée Édith Piaf (5, Rue Crespin du Gast).  La Vie en Rose (2007), a film about her life directed by Olivier Dahan, debuted at the Berlin Film Festival in February 2007.  Titled La Môme in France, the film stars Marion Cotillard in the role that won her the Academy Award for Best Actress (Oscar), as Piaf.  David Bret's 1988 biography, Piaf, A Passionate Life, was re-released by JR Books to coincide with the film's release.  Piaf's song "Non, je ne regrette rien" appears recurringly throughout the film Inception (2010), and Hans Zimmer reworked pieces of the song into cues of the score.  Inception featured Leonardo DiCaprio as Cobb and Cotillard as Mal.  Other notable Final Footprints at Père Lachaise include; Honoré de Balzac, Georges Bizet, Jean-Dominique Bauby, Maria Callas, Frédéric Chopin, Colette, Auguste Comte, Jean-Baptiste-Camille Corot, Molière, Jim Morrison, Camille Pissarro, Marcel Proust, Sully Prudhomme, Gioachino Rossini, Georges-Pierre Seurat, Simone Signoret, Gertrude Stein, Alice B. Toklas, Oscar Wilde, and Richard Wright.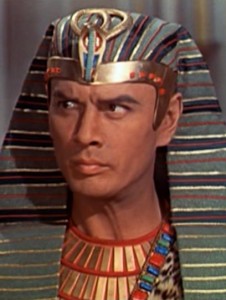 On this day in 1985, Oscar winning actor Yul Brynner died in New York City at the age of 65 from lung cancer.  Born Yuliy Borisovich Bryner on 11 July 1920 in Vladivostok, Russia.  Perhaps best known for his portrayal of the King of Siam in the Rodgers and Hammerstein musical The King and I, for which he won two Tony Awards and an Academy Award for the film version; he played the role 4,625 times on stage.  He is also remembered as Rameses II in the 1956 Cecil B. DeMille blockbuster The Ten Commandments, General Bounine in the 1956 film Anastasia and Chris Adams in The Magnificent Seven.  Brynner was noted for his distinctive voice and for his shaved head, which he maintained as a personal trademark long after adopting it in 1951 for his role in The King and I.  Of course, my favorite movie he starred in is The Magnificent Seven (1960)  The Final Footprint – Brynner is buried on the grounds of the Saint-Michel-de-Bois-Aubry Russian Orthodox monastery, not far from Luze, between Tours and Poitiers, Vienne, France.
His grave is marked with an upright stone marker with his name and birth and death dates.
Have you planned yours yet? 
Follow TFF on twitter @RIPTFF