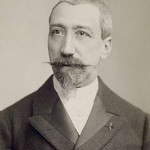 On this day in 1924, French poet, journalist, and novelist Anatole France died in Saint-Cyr-sur-Loire, France at the age of 80.  Born François-Anatole Thibault on 16 April 1844 in Paris.  He was a successful novelist, with several best-sellers.  Ironic and skeptical, he was considered in his day the ideal French man of letters.  France was a member of the Académie française, and won the Nobel Prize for Literaturein recognition of his literary achievements.  He is also believed to be the model for narrator Marcel's literary idol Bergotte in Marcel Proust's In Search of Lost Time.  In 1877, Anatole France married Valérie Guérin de Sauville (1877 – 1893 divorce).  France's relations with women were always turbulent, and in 1888 he began a relationship with Madame Arman de Caillavet, who conducted a celebrated literary salon of the Third Republic.  The affair lasted until shortly before her death in 1910.  After his divorce, he had many liaisons, notably with Mme. Gagey, who committed suicide in 1911.  France married again, Emma Laprévotte in 1920.  The Final Footprint – France is buried in the Neuilly-sur-Seine community cemetery.  The Neuilly-sur-Seine community cemeteries in the Hauts-de-Seine département of France are in the western suburbs of Paris, between Paris and La Défense.  The first is called cimetière ancien (Old Cemetery) and is to be found in Neuilly; the second (New Cemetery) is to be found in Nanterre, near La Défense, but belongs to Neuilly. It is called cimetière nouveau.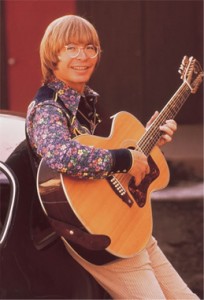 On this day in 1997, singer/songwriter, actor, activist, poet John Denver died at the age of 53 when his experimental Rutan Long-EZ plane crashed into the Pacific Ocean near Pacific Grove, California, while making a series of touch-and-go landings at the nearby Monterey Peninsula Airport.  Born Henry John Deutschendorf, Jr.  on 31 December 1943 in Roswell, New Mexico.  My all time favorite John Denver song is Wild Montana Skies.  Oh, to be there now astride a fine, stout horse.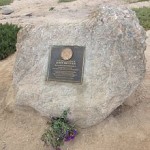 The Final Footprint – Upon announcement of Denver's death, Colorado governor Roy Romer ordered all state flags to be lowered to half staff in his honor.  Funeral services were held at Faith Presbyterian Church in Aurora, Colorado, on 17 October 1997, being officiated by Pastor Les Felker, a retired Air Force chaplain.  Later, Denver's ashes were scattered in the Rocky Mountains.  Further tributes were made at the following Grammys and Country Music Association Awards.  On 23 September 2007, nearly ten years after his death, his brother Ron witnessed the dedication of a plaque placed near the crash-site in Pacific Grove, California, commemorating the singer.
Have you planned yours yet?
Follow TFF on twitter @RIPTFF