On this day in 1959 actor Errol Flynn died in Vancouver, British Columbia at the age of 50 from a heart attack.  Born Errol Leslie Flynn on 20 June 1909 in Hobart, Tasmania, Australia.  His movie career was defined by his portrayal of dashing, romantic, swashbuckling heroes.  A man of passion, his flamboyant lifestyle equalled and often exceeded his on-screen roles.  His love of women and his reputation as a ladies man led to the popular phrase, "in like Flynn".  His autobiography My Wicked, Wicked Ways has been described as compelling and appalling.  Reportedly, his final words were,"I've had a hell of a lot of fun and I've enjoyed every minute of it."  Flynn was married three times: actress Lili Damita (1935 – 1942 divorce), Nora Eddington (1943 – 1949 divorce), actress Patrice Wymore (1950 – 1959 his death).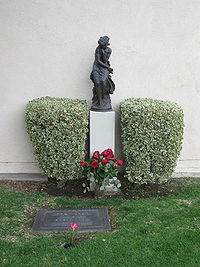 The Final Footprint – Flynn is interred in Forest Lawn Memorial Park in Glendale, California.  His grave is marked by a single flat bronze marker.  Other notable Final Footprints at Forest Lawn Glendale include; Lon Chaney, Dorothy Dandridge, Elizabeth Taylor, Jean Harlow, Nat King Cole, Sam Cooke, Walt Disney, Clark Gable, Michael Jackson, Carole Lombard, Casey Stengel, Jimmy Stewart, and Spencer Tracy.
Errol Flynn's grave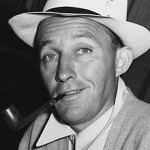 On this day in 1977, singer and actor Bing Crosby died of a heart attack at the age of 74 on a golf course in La Moraleja, Spain, near Madrid.  Born Harry Lillis Crosby, Jr. on 3 May 1903 in Tacoma, Washington.  Crosby's trademark bass-baritone voice made him one of the best-selling recording artists of the 20th century.  A multimedia star, from 1934 to 1954 in records, radio, and motion pictures.  Yank magazine recognized Crosby as the person who had done the most for American G.I. morale during World War II.  Along with Frank Sinatra, Crosby was one of the principal backers behind the famous United Western Recorders recording studio complex in Los Angeles.  Crosby won an Academy Award for Best Actor for his role as Father Chuck O'Malley in the 1944 motion picture Going My Way, and was nominated for his reprise of the role in The Bells of St. Mary's opposite Ingrid Bergman the next year, becoming the first of four actors to be nominated twice for playing the same character. Crosby starred with Bob Hope and actress Dorothy Lamour in seven Road to musical comedies between 1940 and 1962, cementing the two entertainers as an on-and-off duo.  In 1963, Crosby received the first Grammy Global Achievement Award.  Crosby is one of the 22 people to have three stars on the Hollywood Walk of Fame (a star for motion pictures, radio, and audio recording).  Crosby was married twice; singer Dixie Lee (1930 – 1952 her death) and Kathryn Grant (1957 – 1977 his death).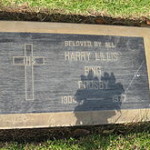 The Final Footprint – Reportedly his last words were "That was a great game of golf, fellas."  Crosby is interred at Holy Cross Cemetery, Culver City, California.  Other notable final footprints at Holy Cross include; actor John Candy, Jimmy Durante, John Ford, Rita Hayworth, the voice of the Los Angeles Lakers Chick Hearn, Conrad Hilton, Jr., Bela Lugosi, Al Martino, actress Audrey Meadows, Ricardo Montalbán, actor Chris Penn, singer Jo Stafford and Sharon Tate.
Have you planned yours yet?
Follow TFF on twitter @RIPTFF