On this day in 1849 composer and virtuoso pianist Frédéric Chopin died, probably from tuberculosis, in Paris at his apartment at Place Vendome 12 at the age of 39.  Born Fryderyk Franciszek Chopin on 1 March 1810 in Zelazowa Wola, Poland.  A renowned child prodigy he grew up in Warsaw and emigrated to Paris following the Rusian suppression of the Polish November 1830 Uprising.  From 1837 to 1847 he had a relationship with the French author Amandine Aurore Lucille Dupin, the Baroness Dudevant, better known by her pseudonym George Sand.  The Final Footprint – Chopin planned his final footprint in detail.   On his deathbed he wrote:  "Comme cette terre m'étouffera, je vous conjure de faire ouvrir mon corps pour [que] je ne sois pas enterré vif." ("As this earth will suffocate me, I implore you to have my body opened so that I will not be buried alive.")  He requested that after his death his heart be removed from his body and returned to Poland and that his body be buried in Paris.  Chopin's funeral was held at the Church of the Madeleine in Paris, and was delayed almost two weeks, until 30 October, by the extensiveness of the elaborate organisation.  The delay before the funeral enabled a number of people to travel from London, Berlin and Vienna who would not normally have been able to attend.  George Sand did not attend.  Mozart's Requiem was sung at the funeral, though it is unclear whether this was, as alleged, at Chopin's request.  The Madeleine Church had never previously permitted female singers in its choir, but finally consented (the female singers had to perform behind a curtain).  The soloists in the Requiem were: soprano Jeanne-Anais Castellan; mezzo-soprano Pauline Viardot; tenor Alexis Dupont; and bass Luigi Lablache.  Also played were Chopin's Preludes No. 4 in E minor and No. 6 in B minor.  The organist was Louis James Alfred Lefébure-Wély.  The funeral procession to Père Lachaise Cemetery was led by the aged Prince Adam Jerzy Czartoryski; immediately after the casket, (whose pallbearers included Delacroix, Franchomme, and the pianist Camille Pleyel), walked Chopin's sister, Ludwika.  At the graveside, Chopin's Funeral March from his Sonata No. 2 in B-flat minor, Op. 35, was played, in Reber's instrumentation.  His heart was sealed in a pillar of the Holy Cross Church in Warsaw.  His body is interred in Cimetiere du Pere Lachaise in Paris.
His grave is marked by a large sculpture monument featuring the muse of music, Euterpe, weeping over a broken lyre, designed by Auguste Clésinger.  He requested that Mozart's Requiem be sung at his funeral.  Père Lachaise is the largest cemetery in Paris and one of the most visited cemeteries in the world.  Other notable Final Footprints at Père Lachaise include; Honoré de Balzac, Georges Bizet, Jean-Dominique Bauby, Maria Callas, Colette, Auguste Comte, Jean-Baptiste-Camille Corot, Molière, Jim Morrison, Édith Piaf, Camille Pissarro, Marcel Proust, Sully Prudhomme, Gioachino Rossini, Georges-Pierre Seurat, Simone Signoret, Gertrude Stein, Alice B. Toklas, Oscar Wilde, and Richard Wright.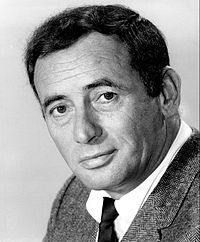 On this day in 2007, U. S. Army veteran, actor, comedian, entertainer, member of the Rat Pack, Joey Bishop died at his home in Newport Beach, California, from heart failure at the age of 89.  Born Joseph Abraham Gottlieb on 3 February 1918 in the Bronx.  Bishop appeared on television as early as 1948 and eventually starred in his own weekly comedy series playing a talk show host, then later hosted a late night talk show.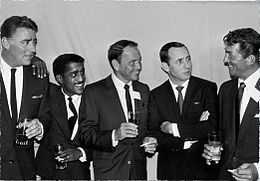 He later became a member of the "Rat Pack" with Frank Sinatra, Peter Lawford, Sammy Davis, Jr., and Dean Martin.  Bishop married Sylvia Ruzga, who died in 1999 from lung cancer.  The Final Footprint – Bishop was cremated.
Have you planned yours yet?
Follow TFF on twitter @RIPTFF