On this day in 1505, a Grand Prince of Moscow, Grandfather of Ivan the Terrible, Ivan the Great, Ivan III Vasilevich died in Moscow at the age of 65.  Born 22 January 1440 in Moscow.  One of the longest reigning monarchs in Russian history, he tripled the territory of his state.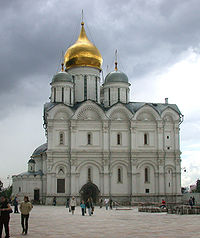 The Final Footprint – Ivan is buried in the Cathedral of the Archangel on the Cathedral Square in the Moscow Kremlin.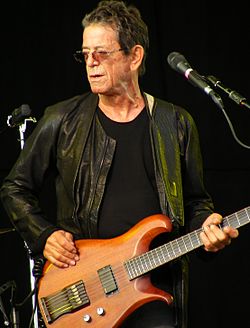 On this day in 2013, musician, singer, songwriter Lou Reed died from liver disease at his home in Southampton, New York, at the age of 71.  Born Lewis Allan Reed at Beth El Hospital (now Brookdale) in Brooklyn on 2 March 1942, and grew up in Freeport, Long Island.  After serving as guitarist, vocalist, and principal songwriter of the Velvet Underground, his solo career spanned several decades.  The Velvet Underground was not commercially popular in the late 1960s, but the group gained a considerable cult following in the years since its demise and has gone on to become one of the most widely cited and influential bands of the era.  Brian Eno was quoted as saying that while the Velvet Underground's debut album only sold 30,000 copies, "everyone who bought one of those 30,000 copies started a band."  After his departure from the group, Reed began a solo career in 1972.  He had a hit the following year with "Walk on the Wild Side".  Reed was known for his distinctive deadpan voice, poetic lyrics and for pioneering and coining the term ostrich guitar tuning.  In 2003, Rolling Stone magazine's list of the 500 greatest albums of all time included two albums by Reed as a solo artist, Transformer and Berlin.  The Final Footprint – On 14 November 2013, a three hour public memorial was held near Lincoln Center's Paul Milstein Pool and Terrace.  Billed as "New York: Lou Reed at Lincoln Center," the gathering centered around recordings of Reed's selected by his family and friends.
Have you planned yours yet? 
Follow TFF on twitter @RIPTFF