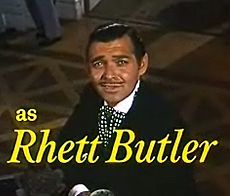 On this day in 1960, U.S. Army Air Corps veteran, Academy Award-winning actor, The King of Hollywood, Clark Gable, died in Los Angeles at the age of 59.  Born William Clark Gable on 1 February 1901 in Cadiz, Ohio.  Of course his most famous role was that of Rhett Butler with Vivien Leigh's Scarlett O'Hara in Gone with the Wind (1939).  Perhaps my favorite movie.  His final film, The Misfits (1961), paired Gable with Marilyn Monroe in her last screen appearance.  The screen play for the movie was written by Monroe's then husband, Arthur Miller.  Gable married five times including; Texas socialite Ria Franklin Prentiss Lucas Langham and actress Carole Lombard.  The marriage to Lombard ended when she died in a plane crash on 16 January 1942.  Gable reportedly had affairs with Joan Crawford, Paulette Goddard, Grace Kelly and Loretta Young.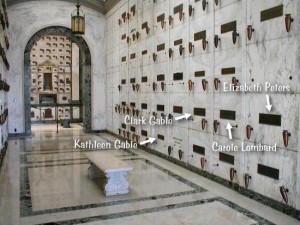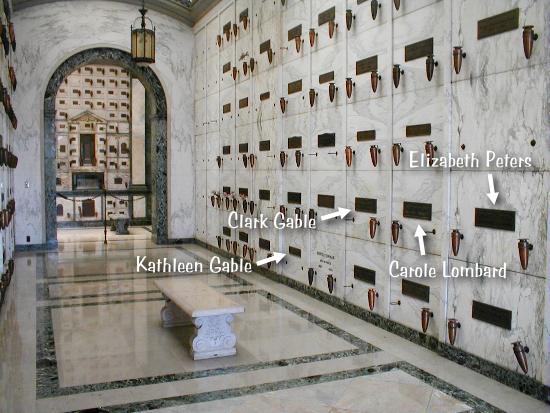 The Final Footprint – Gable is entombed next to Lombard in the Great Mausoleum, Sanctuary of Trust, Forest Lawn Memorial Park, Glendale, California.  Other notable Final Footprints at Forest Lawn Glendale include; L. Frank Baum, Humphrey Bogart, Lon Chaney, Nat King Cole,  Sam Cooke, Dorothy Dandridge, Sammy Davis, Jr., Walt Disney, Errol Flynn, Jean Harlow, Michael Jackson, Carole Lombard, Casey Stengel, Jimmy Stewart, Elizabeth Taylor and Spencer Tracy.
Have you planned yours yet?
Follow TFF on twitter @RIPTFF