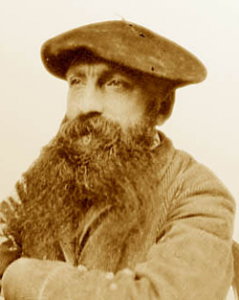 On this day in 1917, sculptor Auguste Rodin, died at his villa in Meudon, Île-de-France, on the outskirts of Paris at the age of 77.  Born François-Auguste-René Rodin on 12 November 1840 in Paris.  Among his best known works: Le Penseur, La Porte de L'enfer, Monument à Balzac, Monument à Victor Hugo, Monument aux Bourgeois de Calais, L'homme qui Marche, L'age D'airain, and Le Baiser.  Clearly, Le Baiser (The Kiss) is my personal favorite.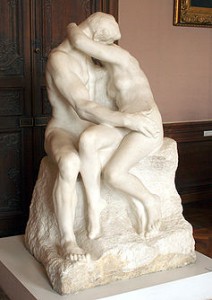 The sculpture was originally titled Francesca da Rimini, as it depicts the 13th-century Italian noblewoman immortalised in Dante's Inferno (Circle 2, Canto 5) who falls in love with her husband Giovanni Malatesta's younger brother Paolo.  They fall in love while reading the story of Lancelot and Guinevere, but the couple are discovered and killed by Giovanni.  In the sculpture, the book can be seen in Paolo's hand.  The lovers lips do not actually touch in the sculpture to suggest that they were interrupted and met their demise without their lips ever having touched.  In 1864 Rodin began living with Rose Beuret, with whom he would have a son.  In 1883, at the age of 43, Rodin met the 18 year-old artist Camille Claudel.  The two commenced a passionate but stormy relationship and they influenced each other artistically.  She inspired him as a model for many of his female figures.  His muse if you will.  Rodin parted with Claudel in 1898.  He married Beuret after 53 years together in 1917, two weeks before her death.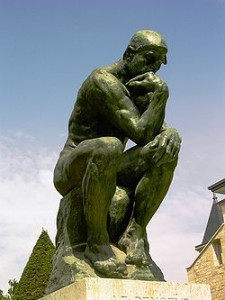 The Final Footprint – Rodin is interred on the grounds of The Musée Rodin in Meudon.  His grave is marker by a bronze and marble cast of Le Penseur (The Thinker). 
Have you planned yours yet?
Follow TFF on twitter @RIPTFF