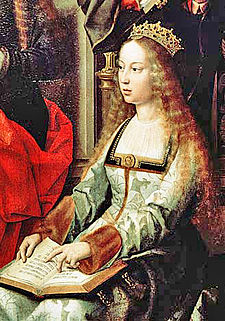 On this day in 1504, Isabella the Catholic, queen of Castile and León (Crown of Castile), Isabella I died in Medina del Campo at the age of 53.  Born in Madrigal de las Altas Torres, Ávila, to John II of Castile and Isabella of Portugal on 22 April 1451.  She and her husband, Ferdinand II of Aragon, brought stability to the kingdoms that became the basis for the political unification of Spain under their grandson, Holy Roman Emperor Charles V.  After a struggle to claim her right to the throne, she reorganised the governmental system, brought the crime rate to the lowest it had been in years, and unburdened the kingdom of enormous debt.  Isabella's reforms and those she made with her husband had an influence that extended well beyond the borders of their united kingdoms.  Isabella and Ferdinand are known for completing the Reconquista, ordering conversion or exile of their Muslim and Jewish subjects in the Spanish Inquisition, and for supporting and financing Christopher Columbus's 1492 voyage that led to the opening of the New World.  Isabella was granted the title Servant of God by the Catholic Church in 1974.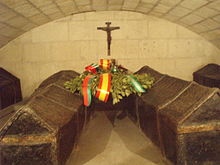 The Final Footprint – Isabella is entombed in Granada in the Capilla Real, which was built by her grandson, Charles V, Holy Roman Emperor (Carlos I of Spain), alongside her husband Ferdinand, her daughter Joanna and Joanna's husband Philip; and Isabella's 2-year-old grandson, Miguel (the son of Isabella's daughter, also named Isabella, and King Manuel I of Portugal).  The museum next to the Capilla Real holds her crown and scepter.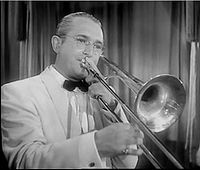 On this day in 1956,  jazz trombonist, trumpeter, composer, bandleader of the Big Band era, younger brother of Jimmy, "The Sentimental Gentleman of Swing", Tommy Dorsey, died at his Greenwich, Connecticut home at the age of 51.  Born Thomas Francis Dorsey, Jr. on 19 November 1905 near Shenandoah, Pennsylvania.  Dorsey married three times, Mildred Kraft (divorce), Pat Dane (divorce), Jane Carl New (his death).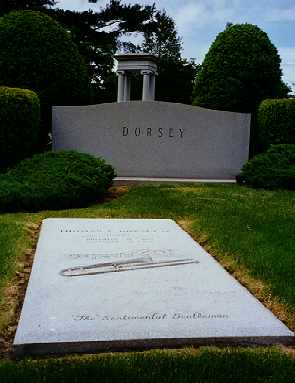 The Final Footprint – Dorsey is interred in the Dorsey Private Hedge Estate in Kensico Cemetery in Valhalla, New York.  The estate is marked by a large upright granite marker.  His grave is marked by a full ledger granite marker inscribed with a picture of sheet music and a trombone and his nickname, The Sentimental Gentleman.
Have you planned yours yet?
Follow TFF on twitter @RIPTFF