On this day in 1680, artist, Gian Lorenzo Bernini, died in Rome.  Born 7 December 1598 in Naples.  Bernini was a student of Classical sculpture and is considered the successor of Michelangelo.  Bernini was also a leading figure in the emergence of Roman Baroque architecture.  At the age of only twenty three, he was knighted by Pope Gregory XV.  Among Bernin's many sculptures in marble is David,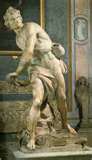 which shows the young David about to slay the giant Goliath with a stone from his slingshot.  The original is in the Galleria Borghese in Rome.  A replica in white Carrara marble resides at Sharon Memorial Park in Charlotte, North Carolina in Section 19, David.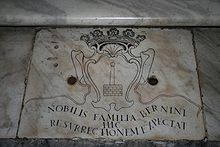 The Final Footprint – Bernini is entombed in the Basilica Papale di Santa Maria Maggiore in Rome.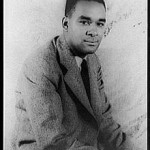 On this day in 1960, author of novels, short stories, poems, and non-fiction, Richard Wright died in Paris from a heart attack at the age of 52.  Born Richard Nathaniel Wright on 4 September 1908 near Roxie, Mississippi.  Perhaps best known for his novel Native Son (1940).  Wright married twice; Valencia Barnes Meadman (1939 – 1940 divorce) and Ellen Poplar (1941 – 1960 his death).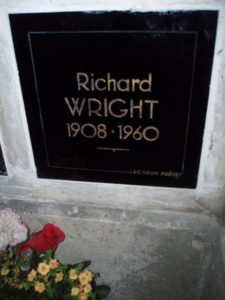 The Final Footprint – Wright was cremated and his cremains are inurned in a columbarium in Cimetière du Père Lachaise in Paris.  Père Lachaise is the largest cemetery in Paris and one of the most visited cemeteries in the world.  Other notable Final Footprints at Père Lachaise include; Honoré de Balzac, Georges Bizet, Jean-Dominique Bauby, Maria Callas, Chopin, Colette, Auguste Comte, Jean-Baptiste-Camille Corot, Molière, Jim Morrison, Édith Piaf, Camille Pissarro, Marcel Proust, Sully Prudhomme, Gioachino Rossini, Georges-Pierre Seurat, Simone Signoret, Gertrude Stein, Alice B. Toklas, and Oscar Wilde.
Have you planned yours yet?
Follow TFF on twitter @RIPTFF