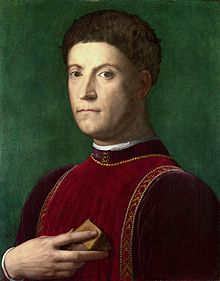 On this day in 1469, banker, de facto ruler of Florence from 1464 to 1469, during the Italian Renaissance, Piero di Cosimo de' Medici died from gout and lung disease in Florence at the age of 53.  Born in Florence on 19 September 1416, the son of Cosimo de' Medici the Elder and Contessina de' Bardi.  The Final Footprint – Medici is entombed in the Basilica di San Lorenzo in Florence, next to his brother Giovanni.  The tomb, created by Andrea del Verrocchio, was commissioned by his sons Lorenzo and Giuliano.  Other notable final footprints at San Lorenzo include; Donatello, Cosimo de' Medici, Cosimo I de' Medici, Cosimo II de' Medici, Cosimo III de' Medici, Ferdinando I de' Medici, Ferdinando II de' Medici, Ferdinando III de' Medici, Francesco I de' Medici, Giovanni di Bicci de' Medici, Giovanni di Cosimo de' Medici, Giuliano di Lorenzo de' Medici, Giuliano di Piero de' Medici, Lorenzo I de' Medici, and Lorenzo II de' Medici.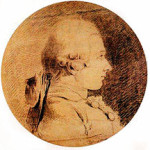 On this day in 1740, French aristocrat, revolutionary politician, philosopher and writer, famous for his libertine sexuality, Marquis de Sade died at the age of 74 in Charenton, Val-de-Marne, Paris.  Born Donatien Alphonse François, Marquis de Sade on 2 June 1740 in the Hôtel de Condé, Paris.  His works include novels, short stories, plays, dialogues and political tracts; in his lifetime some were published under his own name, while others appeared anonymously and de Sade denied being their author.  Perhaps best known for his erotic works, which combined philosophical discourse with pornography, depicting sexual fantasies with an emphasis on violence, criminality and blasphemy against the Catholic Church.  He was a proponent of extreme freedom, unrestrained by morality, religion or law.  The words "sadism" and "sadist" are derived from his name.  De Sade was incarcerated in various prisons and in an insane asylum for about 32 years of his life; 11 years in Paris (10 of which were spent in the Bastille), a month in the Conciergerie, two years in a fortress, a year in Madelonnettes, three years in Bicêtre, a year in Sainte-Pélagie and 13 years in the Charenton asylum.  During the French Revolution he was an elected delegate to the National Convention.  Many of his works were written in prison.  The Final Footprint – De Sade left instructions in his will forbidding that his body be opened for any reason whatsoever, and that it remain untouched for 48 hours in the chamber in which he died, and then placed in a coffin and buried on his property located in Malmaison near Épernon.  His skull was later removed from the grave for phrenological examination.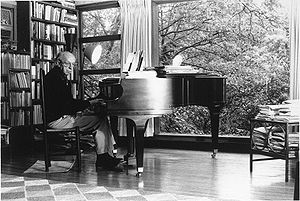 On this day in 1990, Academy Award-winning and Pulitzer Prize-winning composer, teacher, lecturer, critic, writer and conductor, the dean of American composers, Aaron Copland, died in North Tarryton, New York.  Born on 14 November 1900 in Brooklyn.  Best known for Billy the Kid (1938) (ballet), Fanfare for the Common Man (1942), Rodeo (1942) (ballet) and Appalachian Spring (1944) (ballet).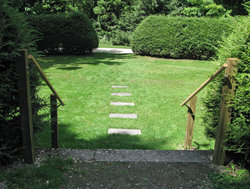 The Final Footprint –  Copland was cremated and his cremains were scattered in a bower at the Tanglewood Music Center in Lenox, Massachusetts.   A marker was placed there to mark where he was scattered.
Have you planned yours yet?
Follow TFF on twitter @RIPTFF