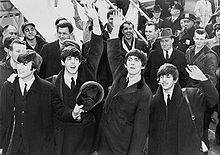 On this day in 1980, Grammy award-winning musician and singer-songwriter John Lennon, was murdered in front of his apartment The Dakota in New York City.  Born John Winston Lennon on 9 October 1940 in Liverpool, England.  Founding member along with Paul McCartney of The Beatles.  The Lennon/McCartney songwriting partnership is widely regarded as one of the most influential and successful in music history.  Lennon was married twice; Cynthia Powell (1962 – 1968 divorce) and Yoko Ono (1969 – 1980 his death).  I learned of his death, as did many others, while watching Monday Night Football when Howard Cosell made the live announcement.  The game was between the Miami Dolphins and the New England Patriots.  Word had been passed to Cosell and Frank Gifford by Roone Arledge, who was president of ABC's news and sports divisions at the time, near the end of the game and Cosell's announcement was prefaced by Gifford saying, "And I don't care what's on the line, Howard, you have got to say what we know in the booth." Cosell then announced:
| | |
| --- | --- |
| | "Yes, we have to say it. Remember this is just a football game, no matter who wins or loses. An unspeakable tragedy confirmed to us by ABC News in New York City: John Lennon, outside of his apartment building on the West Side of New York City, the most famous, perhaps, of all of The Beatles, shot twice in the back, rushed to Roosevelt Hospital, dead on arrival. Hard to go back to the game after that news flash, which in duty bound, we have to take." |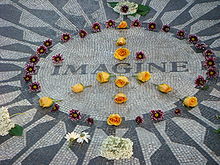 The Final Footprint – Lennon was cremated at Ferncliff Cemetery in Hartsdale, New York.  Ono scattered his cremated remains in New York's Central Park, where the Strawberry Field's memorial was later created.  On what would have been Lennon's 70th birthday 9 October 2010, the John Lennon Peace Monument was unveiled in Chavasse Park, Liverpool, by Cynthia and Julian Lennon.  The sculpture entitled 'Peace & Harmony' exhibits peace symbols and carries the inscription "Peace on Earth for the Conservation of Life · In Honour of John Lennon 1940–1980".  On one of the benches in John Lennon Park in Havana, Cuba, there is a sculpture of Lennon, sculpted by Cuban artist José Villa Soberón, seated on the bench's right half.  On a marble tile at the foot of the bench there is an inscription reading: "Dirás que soy un soñador pero no soy el único" John Lennon, which is a Spanish translation of the English lyrics, "You may say I'm a dreamer, but I'm not the only one," from the song Imagine.  On 16 January 1997, a bronze sculpture of Lennon was unveiled outside The Cavern Club in Liverpool.  Nelson Rockefeller was cremated at Ferncliff as well.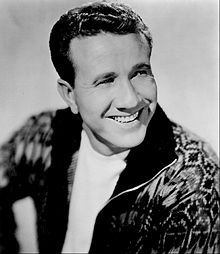 On this day in 1982, United States Navy veteran, singer, songwriter, musician, race car driver Marty Robbins died from complications after cardiac surgery in Nashville at the age of 57.  Born Martin David Robinson on 26 September 1925 in Glendale, Arizona.  In my opinion, one of the most popular and successful country and Western singers of all time.  During his nearly four-decade career, Robbins often topped the country music charts, and several of his songs also became pop hits.  My favorite songs are his cowboy and outlaw songs including; "Big Iron" and "El Paso".  Robbins married Marizona Baldwin (1948 – 1982 his death).  The Final Footprint – Robbins is interred in Woodlawn Memorial Park in Nashville. The city of El Paso, Texas, later honored Robbins by naming a park and a recreational center after him.  Other notable final footprints at Woodlawn include; Eddy Arnold, Little Jimmy Dickens, Johnny Paycheck, Webb Pierce, Jerry Reed, Dan Seals, and Red Sovine.
Have you planned yours yet?
Follow TFF on twitter @RIPTFF