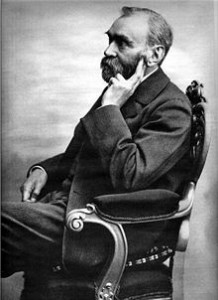 On this day in 1896, chemist, engineer, innovator, the inventor of dynamite and armaments manufacturer, Alfred Nobel, died in San Remo, Italy at the age of 63.  Born Alfred Bernhard Nobel on 21 October 1833 in Stockholm, Sweden.  In 1888 Alfred's brother Ludvig died while visiting Cannes and a French newspaper erroneously published Alfred's obituary.  It condemned him for his invention of dynamite.  The obituary stated Le marchand de la mort est mort ("The merchant of death is dead") and went on to say, "Dr. Alfred Nobel, who became rich by finding ways to kill more people faster than ever before, died yesterday."  Nobel was disappointed with what he read and concerned with how he would be remembered.  On 27 November 1895, at the Swedish-Norwegian Club in Paris, Nobel signed his last will and testament and set aside the bulk of his estate to establish the Nobel Prizes, to be awarded annually without distinction of nationality.  Since 1901, the prize has honored men and women for outstanding achievements in physics, chemistry, medicine, literature and for work in peace.  Though Nobel remained unmarried, his biographers note that he had at least three loves.  Nobel's first love was in Russia with a girl named Alexandra, who rejected his proposal.  In 1876 Austro-Bohemian Countess Bertha Kinsky became Alfred Nobel's secretary.  But after only a brief stay she left him to marry her previous lover, Baron Arthur Gundaccar von Suttner.  Though her personal contact with Alfred Nobel had been brief, she corresponded with him until his death in 1896, and it is believed that she was a major influence in his decision to include a peace prize among those prizes provided in his will.  Nobel's third and long-lasting love was with a flower girl named Sofie Hess from Vienna.  This liaison lasted for 18 years and in many of the exchanged letters, Nobel addressed his love as 'Madame Sofie Nobel'.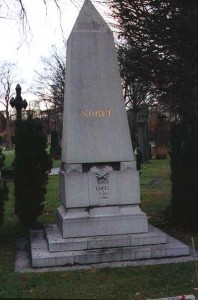 The Final Footprint – Nobel is interred in Norra begravningsplatsen in Stockholm.  His grave is marked by a large upright monument.  Another notable final footprint at Norra begravningsplatsen is that of Ingrid Bergman.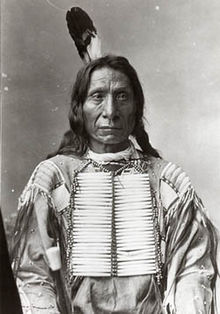 On this day in 1909, war leader and a chief of the Oglala Lakota, Red Cloud died at the age of 88 on the Pine Ridge Reservation, South Dakota.  Born Maȟpíya Lúta close to the forks of the Platte River, near the modern-day city of North Platte, Nebraska.  His mother, Walks As She Thinks, was an Oglala Lakota and his father, Lone Man, was a Brulé Lakota chief.  He led as a chief from 1868 to 1909.  One of the most capable Native American opponents the United States Army faced, he led a successful campaign in 1866–1868 known as Red Cloud's War over control of the Powder River Country in northeastern Wyoming and southern Montana.  After signing the Treaty of Fort Laramie (1868), he led his people in the important transition to reservation life.  He is quoted as saying, "They made us many promises, more than I can remember. But they kept but one–They promised to take our land…and they took it."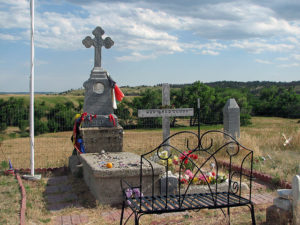 The Final Footprint – Red Cloud was interred on the Pine Ridge Reservation.  In 2000, he was selected for induction into the Nebraska Hall of Fame.  He has been honored by the United States Postal Service with a 10¢ Great Americans series postage stamp.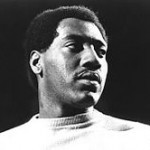 On this day in 1965, singer and songwriter, record producer, arranger, The King of Soul, The Big O, The Mad Man from Macon, Rockhouse Redding, Otis Redding died at the age of 26 when his twin engine Beechcraft Model 18 plane crashed into Lake Monona near Madison, Wisconsin.  In my opinion, he is one of the major figures in soul music and rhythm and blues, and one of the greatest singers in the history of music.  Among the songs he wrote or co-wrote are; "Respect" and "Dock of the Bay".  Born Otis Ray Redding, Jr. on 9 September 1941 in Dawson, Georgia.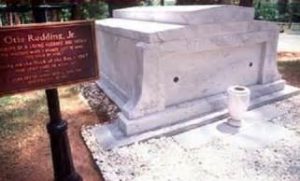 The Final Footprint – Redding was entombed at his ranch, The Big O, in Round Oak, about 20 miles north of Macon.  On 8 November 1987, a memorial plaque was placed on the lakeside deck of the Madison convention center, Monona Terrace.
Richard Pryor

Pryor in February 1986
On this day in 2005, stand-up comedian, actor, and social critic Richard Pryor died from a heart attack in Encino, Los Angeles at the age of 65. Born Richard Franklin Lennox Thomas Pryor on December 1, 1940 in Peoria, Illinois. Perhaps best known for uncompromising examinations of racism and topical contemporary issues, which employed colorful vulgarities and profanity, as well as racial epithets. He reached a broad audience with his observations and storytelling style. In my opinion, he is one of the most important and influential stand-up comedians of all time: Jerry Seinfeld called Pryor "The Picasso of our profession" and Bob Newhart heralded Pryor as "the seminal comedian of the last 50 years". Dave Chappelle said of Pryor, "You know those, like, evolution charts of man? He was the dude walking upright. Richard was the highest evolution of comedy." This legacy can be attributed, in part, to the unusual degree of intimacy Pryor brought to bear on his comedy. As Bill Cosby reportedly once said, "Richard Pryor drew the line between comedy and tragedy as thin as one could possibly paint it." 
Pryor's body of work includes the concert movies and recordings: Richard Pryor: Live & Smokin' (1971), (1975), Richard Pryor: Live in Concert (1979), Richard Pryor: Live on the Sunset Strip (1982), and Richard Pryor: Here and Now (1983). As an actor, he starred mainly in comedies such as Silver Streak (1976), but occasionally in dramas, such as Paul Schrader's Blue Collar (1978), or action films, such as Superman III (1983). He collaborated on many projects with actor Gene Wilder. Another frequent collaborator was actor/comedian/writer Paul Mooney.
Pryor won an Emmy Award (1973) and five Grammy Awards (1974, 1975, 1976, 1981, and 1982). In 1974, he also won two American Academy of Humor awards and the Writers Guild of America Award. The first-ever Kennedy Center Mark Twain Prize for American Humor was presented to him in 1998. 
Pryor was married seven times to five women. His wives were:
Patricia Price, whom he married in 1960 and divorced the following year.
Shelley Bonus, whom he married in 1967 and divorced in 1969.
Deborah McGuire, whom he married on September 22, 1977; they divorced the following year.
Jennifer Lee, whom he married in August 1981. They divorced in October 1982, but later remarried on June 29, 2001, and remained married until Pryor's death.
Flynn Belaine, whom he married in October 1986. They were divorced in July 1987, but later remarried on April 1, 1990. They divorced again in July 1991.
The Final Footprint – Pryor was cremated.
Have you planned yours yet?
Follow TFF on twitter @RIPTFF