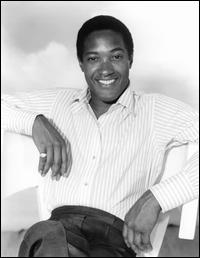 On this day in 1964, gospel, R&B, soul, and pop singer, songwriter, entrepreneur, a pioneer and founder of soul music, The King of Soul, Sam Cooke, died at the Hacienda Motel at 9137 South Figueroa Street in Los Angeles, California at the age of 33, from a gunshot wound to the torso.  The motel's manager said that she shot Cooke in self-defense after he broke into her office residence and attacked her.  However, the details of the case involving Cooke's death are still in dispute.  Born Samuel Cook on 22 January 1931 in Clarksdale, Mississippi.  In my opinion, his contribution in pioneering Soul music helped pave the way for others.  He had 30 U.S. top 40 hits between 1957 and 1964, plus three more posthumously.  Cooke was also among the first modern black performers and composers to attend to the business side of his musical career.  He founded both a record label and a publishing company as an extension of his careers as a singer and composer. He also took an active part in the Civil Rights Movement.  My favorite songs of his are  "You Send Me", "A Change Is Gonna Come", "Chain Gang", "Wonderful World", and "Bring It on Home to Me".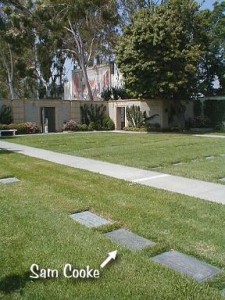 The Final Footprint – Cooke's funeral was held in Chicago at A.R. Leak Funeral Home, where thousands of fans had lined up for over four city blocks to view his body.  Cooke is interred in Forest Lawn Memorial Park, Glendale, California.  His grave is marked with a  bronze individual marker with his name, year of birth and death, the phrase "I LOVE YOU" and the inscription "UNTIL THE DAY BREAK, AND THE SHADOWS FLEE AWAY".  Other notable Final Footprints at Forest Lawn Glendale include; L. Frank Baum, Humphrey Bogart, Lon Chaney, Nat King Cole, Dorothy Dandridge, Sammy Davis, Jr., Walt Disney, Errol Flynn, Clark Gable, Jean Harlow, Michael Jackson, Carole Lombard, Casey Stengel, Jimmy Stewart, Elizabeth Taylor, and Spencer Tracy.
Have you planned yours yet?
Follow TFF on twitter @RIPTFF