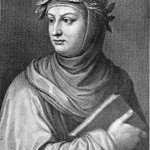 On this day in 1375 Italian author and poet, a friend, student, and correspondent of Petrarch, an important Renaissance humanist and the author of a number of notable works including the Decameron, On Famous Women, and his poetry in the Italian vernacular, Giovanni Boccaccio died at the age of sixty-two in Certaldo, Tuscany, Italy, where he is buried.  Other notable works include Filostrato and Teseida (the sources for Chaucer's Troilus and Criseyde and The Knight's Tale, respectively), Filocolo, a prose version of an existing French romance and the source for Chaucer's The Canterbury Tales, and La caccia di Diana, a poem in terza rima listing Neapolitan women.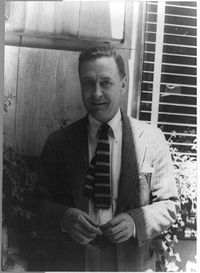 On this day in 1940, F. Scott Fitzgerald, died in Hollywood at the age of 44.  Born Francis Scott Key Fitzgerald on 24 September 1896 in St. Paul, Minnesota into an Irish Catholic family.  Named after his famous second cousin Francis Scott Key, three times removed.  Fitzgerald attended Princeton University.  He and his wife Zelda Sayre Fitzgerald helped define the Jazz Age, a term he coined.  In my opinion, one of the greatest writers of the 20th century.  He finished four novels, This Side of Paradise, The Beautiful and Damned, Tender Is the Night and his most famous, the celebrated classic, The Great Gatsby.  A fifth, unfinished novel, The Love of the Last Tycoon was published posthumously.  He and Zelda married in 1920.  At the time of his death he was living with his lover Sheilah Graham.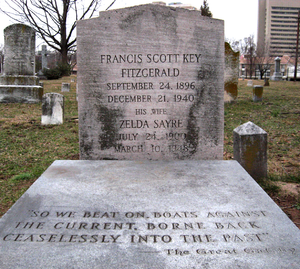 The Final Footprint – Fitzgerald was originally buried in Rockville Union Cemetery, Rockville, Maryland.  Zelda died in 1948, in a fire at the Highland Mental Hospital in Asheville, North Carolina.  Their daughter, Frances Scott Fitzgerald Lanahan worked to overturn the Archdiocese of Baltimore ruling that Fitzgerald died a non practicing Catholic, so that he could be at rest at the Roman Catholic cemetery where his father's family was laid.  Both Scott's and Zelda's remains were moved to the family plot in Saint Mary's Cemetery, in Rockville, Maryland in 1975.  Their graves are marked by a large companion marble monument and a marble full ledger.  The inscription on the ledger is the last line from his novel, The Great Gatsby;  SO WE BEAT ON, BOATS AGAINST THE CURRENT, BORNE BACK CEASELESSLY INTO THE PAST. – The Great Gatsby.  A cenotaph, in memoriam, is placed at Oakwood Cemetery in Montgomery, Alabama, Zelda's hometown.
Have you planned yours yet? 
Follow TFF on twitter @RIPTFF