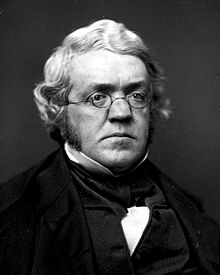 On this day in 1863, novelist William Makepeace Thackeray died from a stroke in his bed in London at the age of 52.  Born on 18 July 1811 in Calcutta, India, where his father, Richmond Thackeray (1 September 1781 – 13 September 1815), was secretary to the board of revenue in the British East India Company.  Thackeray was famous for his satirical works, particularly Vanity Fair, a panoramic portrait of English society.  He married Isabella Gethin Shawe.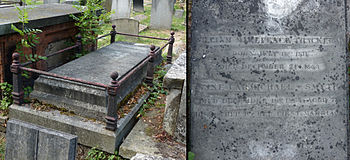 The Final Footprint – Due to his unexpected death, his family, friends, and reading public were shocked.  An estimated 7000 people attended his funeral at Kensington Gardens.  He was buried on 29 December at Kensal Green Cemetery, and a memorial bust sculpted by Marochetti can be found in Westminster Abbey.  Other notable final footprints at Kensal Green include Leigh Hunt and Harold Pinter (see below).  In addition, Ingrid Bergman, Freddie Mercury and Alan Rickman were cremated at Kensal Green.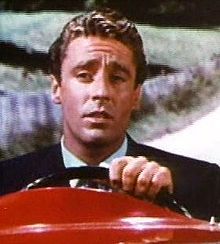 On this day in 1984, actor Peter Lawford, died at Cedars-Sinai Medical Center in Los Angeles at the age of 61.  Born Peter Sydney Vaughn Aylen on 7 September 1923 in London.  A member of the "Rat Pack" with Frank Sinatra, Dean Martin, Sammy Davis, Jr. and Joey Bishop.  Lawford was married four times; Patricia Kennedy (1954 – 1966 divorce) sister of then-US Senator John F. Kennedy (Lawford, along with other members of the "Rat Pack", helped campaign for Kennedy and the Democratic Party; Sinatra famously dubbed him "Brother-in-Lawford" at this time), Mary Rowan (1971 – 1975 divorce) the daughter of comedian Dan Rowan, Deborah Gould (1976 – 1977 divorce), and Patricia Seaton (1984 – 1984 his death).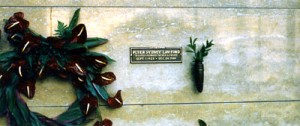 The Final Footprint – Lawford was cremated and his cremated remains were initially entombed at Westwood Village Memorial Park Cemetery in Los Angeles, a Dignity Memorial property.  Later the cremains were removed and scattered in the Pacific Ocean.  Other notable final footprints at Westwood include; Ray Bradbury,  Sammy Cahn, Truman Capote, James Coburn, Rodney Dangerfield, Janet Leigh, Farrah Fawcett, Brian Keith, Don Knotts, Burt Lancaster, Peggy Lee, Jack Lemmon, Karl Malden, Dean Martin, Walter Mathau, Marilyn Monroe, Carroll O'Connor, Roy Orbison, George C. Scott, Dorothy Stratten, Natalie Wood and Frank Zappa.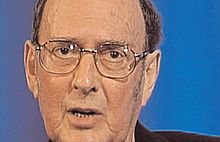 On this day in 2008, Nobel Prize-winning English playwright, screenwriter, director and actor, Harold Pinter died at Hammersmith Hospital in London, from liver cancer at the age of 78.  Born on 10 October 1930, in Hackney, east London.  In my opinion, one of the most influential modern British dramatists, his writing career spanned more than 50 years.  Perhaps his best-known plays include The Birthday Party (1957), The Homecoming (1964), and Betrayal (1978), each of which he adapted for the screen.  His screenplay adaptations of others' works include The Servant (1963), The Go-Between (1971), The French Lieutenant's Woman (1981), The Trial (1993), and Sleuth (2007).  Pinter also directed or acted in radio, stage, television, and film productions of his own and others' works.  In 1956 he married actress Vivien Merchant.  He left Merchant in 1975 and married author Lady Antonia Fraser in 1980.  Pinter received over 50 awards, prizes, and other honours, including the Nobel Prize in Literature in 2005 and the French Légion d'honneur in 2007.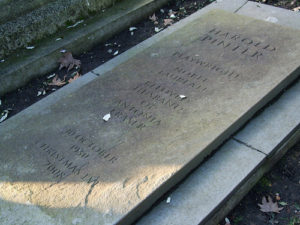 The Final Footprint – Pinter's funeral was a private, half-hour secular ceremony conducted at the graveside at Kensal Green Cemetery, 31 December 2008.  The eight readings selected in advance by Pinter included passages from seven of his own writings and from the story "The Dead", by James Joyce, which was read by actress Penelope Wilton.  Michael Gambon read the "photo album" speech from No Man's Land and three other readings, including Pinter's poem "Death" (1997).  Other readings honoured Pinter's widow and his love of cricket.  At its end, Pinter's widow, Antonia Fraser, stepped forward to his grave and quoted from Shakespeare; Horatio's speech after the death of Hamlet: "Goodnight, sweet prince, / And flights of angels sing thee to thy rest."
Other notable final footprints at Kensal Green include Leigh Hunt and William Makepeace Thackeray (see above).  In addition, Ingrid Bergman, Freddie Mercury and Alan Rickman were cremated at Kensal Green.
Have you planned yours yet?
Follow TFF on twitter @RIPPTFF