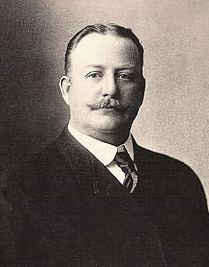 On this day in 1909, painter, illustrator, sculptor, and writer, Frederic Remington died after an emergency appendectomy led to peritonitis, at the age of 48 in Ridgefield, Connecticut.  Born Fredieric Sackrider Remington in Canton, New York on 4 October 1861.  Remington specialized in depictions of the Old American West, specifically concentrating on the last quarter of the 19th-century American West and images of cowboys, American Indians, and the U. S. Cavalry.  Remington married Eva Caten (1884 – 1909 his death).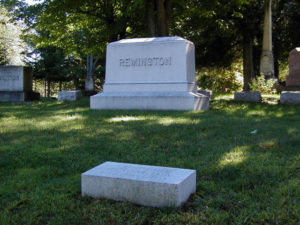 The Final Footprint – Remington is interred in Evergreen Cemetery, Canton, New York.
Gallery
Arizona cow-boy
(1901 lithograph)
A New Year on the Cimarron, 1903, Museum of Fine Arts, Houston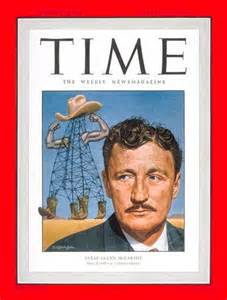 On this day in 1988, oil tycoon, King of the Wildcatters, Diamond Glenn, Glenn McCarthy died in Houston at the age of 81.  Born Glenn Herbert McCarthy on 25 December 1907 in Beaumont, Texas almost seven years after the discovery of oil at Spindletop.  McCarthy was an oil prospector and entrepreneur who owned many businesses in various sectors of the economy.  McCarthy founded the Shamrock Hotel in Houston, which gained him national fame and inspired the fictional character Jett Rink in Edna Ferber's 1952 novel Giant  along with its 1956 film adaptation, which starred James Dean in the role.  McCarthy married Faustine Lee.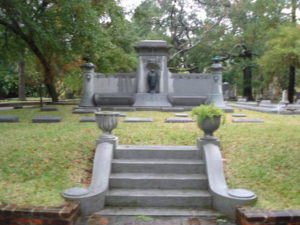 The Final Footprint – McCarthy is interred in the Lee Family Private Estate in Glenwood Cemetery in Houston.  One of the offices I worked in when I worked in Houston had a great view of Glenwood Cemetery.  Other notable Final Footprints at Glenwood include; Maria Franklin Prentiss Langham Gable, Oveta Culp Hobby, William P. Hobby, Howard Hughes, Anson Jones and Gene Tierney, who married into the Lee family and is interred in the same estate.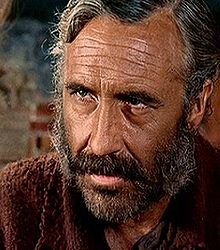 On this day in 2000, United States Navy veteran, Emmy, Tony and Academy award-winning actor, Jason Robards, died in Bridgeport, Connecticut at the age of 78.  Born Jason Nelson Robards, Jr. on 26 July 1922 in Chicago, Illinois.  I particularly enjoyed his performances in; A Big Hand for the Little Lady (1966), Once Upon a Time in the West (1968), Comes a Horseman (1978), Melvin and Howard (1980), A Thousand Acres (1997).  Robards married four times; Eleanor Pittman (1948 – 1958 divorce), Rachel Taylor (1959 – 1961 divorce), Lauren Bacall (1961 – 1969 divorce), Lois O'Connor (1970 – 2000 his death).  The Final Footprint – Robards was cremated and his cremated remains were given to his family,
Have you planned yours yet?
Follow TFF on twitter @RIPTFF