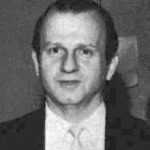 On this day in 1967, the man who shot and killed Lee Harvey Oswald, Jack Ruby died of a pulmonary embolism, secondary to bronchogenic carcinoma (lung cancer), at the age of 55 at Parkland Hospital in Dallas, where Oswald had died and where President John F. Kennedy had been pronounced dead after his assassination.  Exactly what Ruby's motive was for killing Oswald is a matter of conjecture.  Some view him as a key player in a conspiracy plot while others view him merely as a publicity-seeker.  Born Jacob Leon Rubenstein on 25 March 1911 in Chicago.  The Final Footprint – He was buried beside his parents in the Westlawn Cemetery in Norridge, Illinois.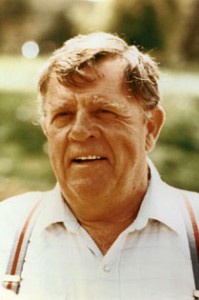 On this day in 2009, U.S. Navy veteran, Texas Longhorn and actor, Pat Hingle, died at his home in Carolina Beach, North Carolina at the age of 84.  Born Martin Patterson Hingle on 19 July 1924 in Miami, Florida.  Hingle enlisted in the U.S. Navy in December 1941, dropping out of the University of Texas.  He served on the destroyer USS Marshall during World War II.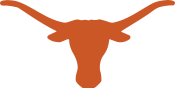 He returned to the University of Texas after the war and earned a degree in radio broadcasting.  In my opinion, his finest performances were in two movies starring Clint Eastwood; Hang 'em High (1968) and Sudden Impact (1983).  Hingle is also well know for his role as Commissioner Gordon in the Batman movies.  He was married twice; Alyce Faye Dorsey (1947 – 1972 divorced) and Julia Wright (1979 – 2009 his death).
The Final Footprint – Hingle was cremated and his cremains were scattered in the Atlantic Ocean.
Have you planned yours yet?
Follow TFF on twitter @RIPTFF