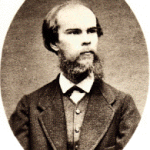 On this day in 1896, French poet associated with the Symbolist movement, Paul Verlaine died in Paris at the age of 51.  He is considered one of the greatest representatives of the fin de siècle in international and French poetry.  One of my favorite poets.  Verlaine married Mathilde Mauté de Fleurville but later left her and their son to begin a love affair with the poet Arthur Rimbaud.  The French painter Henri Fantin-Latour depicted Rimbaud and Verlaine in his 1872 painting Around the Table (Writers).  Born Paul-Marie Verlaine on 30 March 1844 in Metz, France.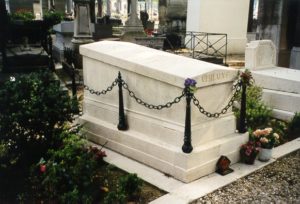 The Final Footprint – Verlaine was buried in the Cimetière des Batignolles (he was first buried in the 20th division, but his grave was moved to the 11th division – on the round about, a much better location – when the Boulevard Périphérique was built).
Have you planned yours yet?
Follow TFF on twitter @RIPTFF