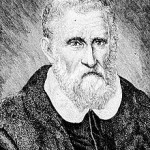 On this day in 1324 merchant traveler Marco Polo died at his home in Venice at the age of 69.  Born 0n 16 September 1254 in Venice, possibly in the former contrada of San Giovanni Crisostomo.  His travels are recorded in Livres des merveilles du monde, a book which did much to introduce Europeans to Central Asia and China.  Polo learned the mercantile trade from his father and uncle, Niccolò and Maffeo, who travelled through Asia, and apparently met Kublai Khan.  The three of them embarked on an epic journey to Asia, returning after 24 years to find Venice at war with Genoa; Marco was imprisoned, and dictated his stories to a cellmate.  He was released in 1299, became a wealthy merchant, married and had three children.  Polo was not the first European to reach China, but he was the first to leave a detailed chronicle of his experience.  Polo influenced European cartography, leading to the introduction of the Fra Mauro map.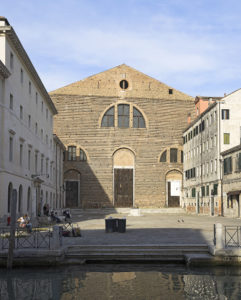 The Final Footprint – Polo is entombed in the San Lorenzo church in the sestiere of Castello (Venice).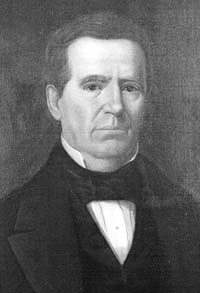 On this day in 1858, doctor, fourth and final President of the Republic of Texas and Architect of Annexation, Anson Jones, died in the Capitol Hotel (now the Post Rice Lofts, formerly the Rice Hotel) in Houston, Texas at the age of 59.  Born on 20 January 1798 in Great Barrington, Massachusetts.  Before becoming president Jones served as Texas congressman, Minister to the United States under Sam Houston, Texas senator and Secretary of State under Houston.   On 19 February 1846, a formal ceremony was held in Austin to bring Texas into the United States.  Jones delivered a speech that he concluded by declaring, "The final act in this great drama is now performed.  The Republic of Texas is no more."  In his final official act as president, Jones lowered the Texas flag from its pole; Houston, with tears in his eyes, stepped from the crowd to gather the flag in his arms.  Jones had hoped to be selected as one of Texas' two U.S. senators, however, Houston and Thomas Rusk were chosen.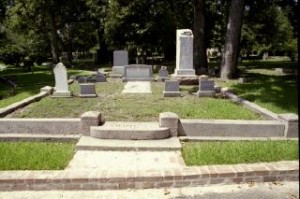 The Final Footprint – Jones is interred in the Jones Private Estate in Glenwood Cemetery in Houston.  His grave is marked by an upright granite monument and a full ledger stone marker.  The ledger is inscribed; In Memory of Anson Jones Last President of the late Republic of Texas Protector and Consuminator of her Annexation to the Confederacy of the North American States: First Grand Master and Implanter of Ancient York Masonry in Texas: The Revered of Senates and the Light of Cabinets!  One of my offices in Houston overlooked the Glenwood Cemetery.  Jones County and the county seat town of Anson were named after him.  I have driven through Anson many times going back and forth betwee Austin and the Texas Panhandle.  Other notable Final Footprints at Glenwood include; Maria Franklin Prentiss Langham Gable, Oveta Culp Hobby, William P. Hobby, Howard Hughes, Glenn McCarthy and Gene Tierney.
Have you planned yours yet?
Follow TFF on twitter @RIPTFF