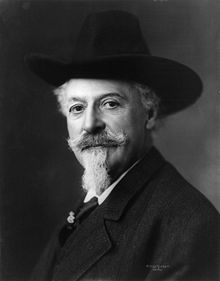 On this day in 1917, soldier, Medal of Honor recipient, bison hunter and showman, Buffalo Bill Cody, died surrounded by family and friends at his sister's house in Denver, Colorado.  Born William Frederick Cody on 26 February 1846 near LeClaire, Iowa.  One of the most colorful figures of the American Old West, mostly famous for the shows he organized with cowboy themes.  At one time or another, the wild west shows Cody appeared in or founded featured, James Butler "Wild Bill" Hickok, Annie Oakley, Calamity Jane and the great Lakota Sioux holy man and war chief Sitting Bull.  He was instrumental in founding the city of Cody, Wyoming.  Cody established the TE Ranch located on the South Fork of the Shoshone River about thirty-five miles from Cody.  The spread eventually included 8,000 acres for a grazing operation that ran about 1,000 head of cattle.  Cody was married to Louisa Maud Frederici (1866 – 1917 his death).  My heroes have always been Cowboys.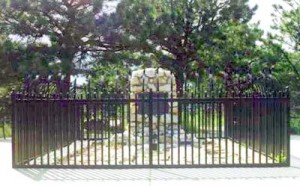 The Final Footprint – Cody is interred in the Cody private estate on Lookout Mountain in Golden, Colorado.  Louisa was interred next to him when she passed in1921.  The estate is marked by a stone monument with a bronze plaque with their names and birth and death years.  Underneath Louisa's name is the inscription, AT REST HERE BY HIS REQUEST.  Cody's grave is marked by a bronze individual marker inscribed with his name and birth and death dates and the following; MEDAL OF HONOR INDIAN SCOUT 3 US CAV INDIAN WARS.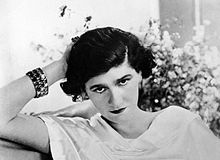 On this day in 1971, fashion designer and founder of the Chanel brand, Coco Chanel died at the Hotel Ritz in Paris, where she had resided for more than 30 years, at the age of 87.  Born Gabrielle Bonheur Chanel on 19 August 1883 to an unmarried mother, Eugénie Jeanne Devolle – known as Jeanne – a laundrywoman, in the charity hospital run by the Sisters of Providence (a poorhouse) in Saumur, France.  Her father, Albert Chanel was an itinerant street vendor who peddled work clothes and undergarments.  Chanel is the only fashion designer listed on Time magazine's list of the 100 most influential people of the 20th century.  Along with Paul Poiret, Chanel was credited with liberating women from the constraints of the "corseted silhouette" and popularizing the acceptance of a sportive, casual chic as the feminine standard in the post-World War I era.  A prolific fashion creator, Chanel's influence extended beyond couture clothing.  Her design aesthetic was realized in jewelry, handbags, and fragrance.  Her signature scent, Chanel No. 5, has become an iconic product.  Chanel was known for her lifelong determination, ambition, and energy which she applied to her professional and social life.  She achieved both success as a businesswoman and social prominence thanks to the connections she made through her work.  These included many artists and craftspeople to whom she became a patron.  However, Chanel's life choices generated controversy, particularly her behaviour during the German occupation of France in World War II.  Chanel was the mistress of some of the most influential men of her time, but she never married.  She had significant relationships with the poet Pierre Reverdy and the illustrator and designer Paul Iribe.  During the German occupation of France, Chanel resided at the Hotel Ritz, which was also noteworthy for being the preferred place of residence for upper echelon German military staff.  Her romantic liaison with Hans Gunther von Dincklage, a German officer who had been an operative in military intelligence since 1920, facilitated her arrangement to reside at the Ritz.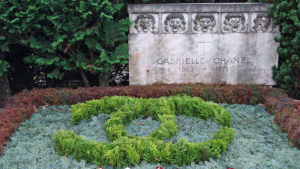 The Final Footprint – Chanel's funeral was held at the eglise de la Madeleine.  Her fashion models occupied the first seats during the ceremony and her coffin was covered with white flowers – camellias, gardenias, orchids, azaleas and a few red roses.  Her grave is located in the Bois-de-Vaux Cemetery, Lausanne, Switzerland.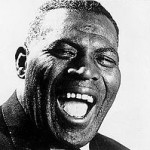 On this day in 1976, blues singer, songwriter, guitarist and harmonica player Howlin' Wolf died from complications of kidney disease at the Hines VA Hospital in Hines, Illinois at the age of 65.  In my opinion, one of the greatest blues artists of all-time.  A number of songs written or popularized by Burnett, such as "Smokestack Lightnin'", "Back Door Man", "Killing Floor" and "Spoonful", have become blues and blues rock standards.  Born Chester Arthur Burnett on 10 June 1910 in West Point, Mississippi in an area now known as White Station.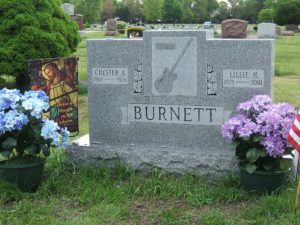 The Final Footprint – Burnett is buried in Oak Ridge Cemetery, Hillside, Cook County, Illinois in a plot in Section 18, on the east side of the road.  His large gravestone, allegedly purchased by Eric Clapton, has an image of a guitar and harmonica etched into it.
David Bowie

Bowie during the Heathen Tour
(Chicago, 2002)


On this day in 2016, singer, songwriter, actor David Bowie died from liver cancer in his New York City apartment at the age of 69. Born David Robert Jones on 8 January 1947 in Brixton, London. Bowie was a leading figure in popular music for over five decades, acclaimed by critics and other musicians for his innovative work. His career was marked by reinvention and visual presentation, his music and stagecraft significantly influencing popular music.
"Space Oddity" became his first top-five entry on the UK Singles Chart after its release in July 1969. After a period of experimentation, he re-emerged in 1972 during the glam rock era with his flamboyant and androgynous alter ego Ziggy Stardust. The character was spearheaded by the success of his single "Starman" and album The Rise and Fall of Ziggy Stardust and the Spiders from Mars. In 1975, Bowie's style shifted radically towards a sound he characterised as "plastic soul", garnering him his first major US crossover success with the number-one single "Fame" and the album Young Americans. In 1976, Bowie starred in the cult film The Man Who Fell to Earth, directed by Nicolas Roeg, and released Station to Station. The following year, he further confounded musical expectations with the electronic-inflected album Low (1977), the first of three collaborations with Brian Eno that would come to be known as the "Berlin Trilogy". "Heroes" (1977) and Lodger (1979) followed.
Bowie had UK number ones with the 1980 single "Ashes to Ashes", its parent album Scary Monsters (And Super Creeps), and "Under Pressure", a 1981 collaboration with Queen. He then reached his commercial peak in 1983 with Let's Dance, with its title track topping both UK and US charts. Throughout the 1990s and 2000s, Bowie continued to experiment with musical styles, including industrial and jungle. He also continued acting; his roles included Major Celliers in Merry Christmas, Mr. Lawrence (1983), the Goblin King Jareth in Labyrinth (1986), Pontius Pilate in The Last Temptation of Christ (1988), and Nikola Tesla in The Prestige (2006), among other film and television appearances and cameos. He stopped concert touring after 2004 and his last live performance was at a charity event in 2006. In 2013, Bowie returned from a decade-long recording hiatus with the release of The Next Day. He remained musically active until his death two days after the release of his final album, Blackstar (2016).

Bowie married his first wife, Mary Angela Barnett on 19 March 1970 at Bromley Register Office in Bromley, London. Bowie and Angela divorced on 8 February 1980 in Switzerland.
On 24 April 1992, Bowie married Somali-American model Iman in a private ceremony in Lausanne. The wedding was later solemnised on 6 June in Florence. 
The Final Footprint 
In his will, Bowie stipulated that he be cremated and his ashes scattered in Bali "in accordance with the Buddhist rituals".
Following Bowie's death, fans gathered at impromptu street shrines. At the mural of Bowie in his birthplace of Brixton, south London, which shows him in his Aladdin Sane character, fans laid flowers and sang his songs. Other memorial sites included Berlin, Los Angeles, and outside his apartment in New York. Bowie had insisted that he did not want a funeral.
Have you planned yours yet?
Follow TFF on twitter @RIPTFF