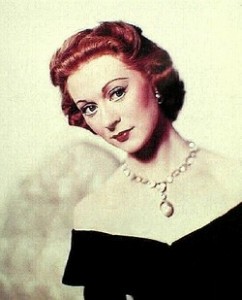 On this day in 2006, Scottish prima ballerina and actress, Moira Shearer, Lady Kennedy, died at the Radcliffe Infirmary, Oxford, England at the age of 80.  Born Moira Shearer King on 17 January 1926 in Dunfermline, Fife, Scotland.   Perhaps best known for her first film role as Victoria Page in the Powell & Pressburger ballet-themed film The Red Shoes, (1948).  She was married to Ludovic Kennedy (1950 – 2006 her death).  They were married in the Chapel Royal in London's Hampton Court Palace and in their vows did not include the word "obey".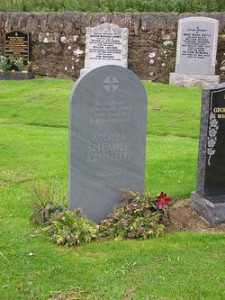 The Final Fooprint – Shearer is interred in Durisdeer Cemetery, Durisdeer, Scotland.  Her grave is marked with an upright stone marker.  Her inscription includes her name, birth and death years and the following; In memory of a much loved wife, mother, & grandmother.
Have your planned yours yet?
Follow TFF on twitter @RIPTFF