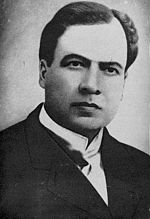 On this day in 1916, "The Prince of Castillian Letters", poet Rubén Darío died aged 49, in León, Nicaragua.  Born Félix Rubén García Sarmiento on 18 January 1867 in Metapa, today known as Ciudad Darío, Matagalpa, Nicaragua.  Darío initiated the Spanish-American literary movement known as modernismo (modernism) that flourished at the end of the 19th century.  Darío has had a great and lasting influence on 20th-century Spanish literature and journalism.  He has been praised as the undisputed father of the modernismo literary movement.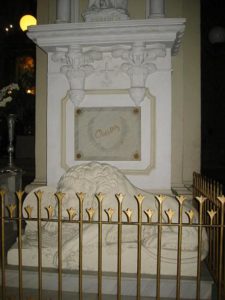 The Final Footprint –  Dario's funeral lasted several days, and he was entombed in Catedral de la Asuncíon de María de León on 13 February 1916, at the base of the statue of Saint Paul near the chancel under a lion made of marble by the sculptor Jorge Navas Cordonero.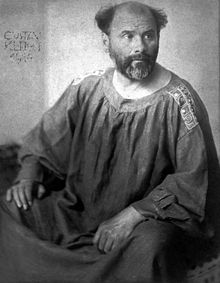 On this day in 1918, painter Gustav Klimt died in Vienna at the age of 55, having suffered a stroke and pneumonia due to the influenza epidemic of that year.  Born 14 July 1862 in Baumgarten, near Vienna in Austria-Hungary.  Klimt was a symbolist painter and one of the most prominent members of the Vienna Secession movement.  His primary subject was the female body, and his works are marked by a frank eroticism.  In addition, he painted landscapes.  Early in his artistic career, he was a successful painter of architectural decorations in a conventional manner.  His work was the subject of controversy that culminated when the paintings he completed around 1900 for the ceiling of the Great Hall of the University of Vienna were criticized as pornographic.  He subsequently accepted no more public commissions, but achieved a new success with the paintings of his "golden phase," many of which include gold leaf.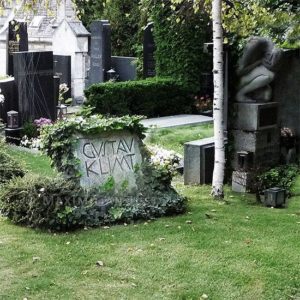 The Final Footprint – Klimt was interred at the Hietzinger Cemetery in Hietzing, Vienna.
Gallery
Golden phase and critical success
Der Blinde (The Blind Man) 1896, Leopold Museum

Stiller Weiher (Egelsee bei Golling, Salzburg) (Tranquil Pond) 1899, Leopold Museum

Philosophie 1899–1907. Destroyed 1945

Medicine (detail) 1899–1907. Destroyed 1945

Jurisprudence 1899–1907. Destroyed 1945

Judith and the Head of Holofernes, 1901. Österreichische Galerie Belvedere, Vienna

Portrait of Hermine Gallia, 1904. National Gallery, London

The Three Ages of Woman, 1905, Galleria Nazionale d'Arte Moderna, Rome

Portrait of Fritza Riedler 1906

Danaë, 1907. Private Collection, Vienna

Hope II, 1907–08, Museum of Modern Art, New York City

Mäda Gertrude Primavesi, 1912, Metropolitan Museum of Art, New York City

Eugenia Primavesi (1913–14)

Avenue in Schloss Kammer Park, 1912, Österreichische Galerie Belvedere, Vienna

Girlfriends or Two Women Friends, 1916–17, (Galerie Welz, Salzburg, later destroyed)
Drawings
Two Female Nudes Standing, ca. 1900, Solomon R. Guggenheim Museum

Girl Seated in a Chair, 1904, Solomon R. Guggenheim Museum

Frau bei der Selbstbefriedigung (Masturbation), 1916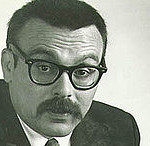 On this day in 1976, United States Army Veteran, Grammy award winning jazz musician and songwriter, Vince Guaraldi died of a heart attack at the age of 47 at the Red Cottage Inn in Menlo Park, California.  Born Vincent Anthony Dellaglio on 17 July 1928 in San Francisco's North Beach area.  Noted for his innovative compositions and arrangements and for composing music for animated adaptations of the Peanuts comic strip.  Guaraldi went on to compose scores for seventeen Peanuts television specials, including the Christmas special, plus the feature film A Boy Named Charlie Brown.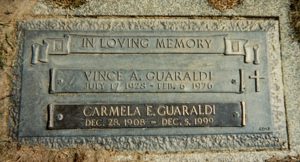 The Final Footprint – Guaraldi is interred in Holy Cross Catholic Cemetery in Colma, California.  Another notable final footprint at Holy Cross; Joe DiMaggio.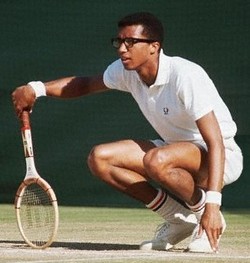 On this day in 1993, U. S. Army veteran, tennis legend and social activist, Arthur Ashe, died in New York City at the age of 49 from AIDS-related pneumonia.  He contracted the HIV virus from blood transfusions during heart bypass surgery.  Born Arthur Robert Ashe. Jr. on 10 July 1943 in Richmond, Virginia.  Ashe attended UCLA and was the first African-American man to win Wimbledon and the U. S. Open.  I enjoyed playing tennis once ago and Ashe has always been one of my favorite players.  I was pulling for him to win that match at Wimbledon.  I used Head tennis rackets because Ashe did.  Ashe was married to Jeanne Moutoussamy.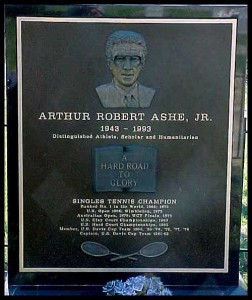 The Final Footprint – Ashe is interred in the Ashe Private Estate in Woodland Cemetery, Richmond, Virginia.  His grave is marked by a large black granite marker.  The marker features the inscription; Distinguished Athlete, Scholar and Humanitarian, and A HARD ROAD TO GLORY.  After his death, Arthur Ashe's body lay in state at the governor's mansion in Virginia.  The last time this was allowed was for Stonewall Jackson of the Confederate Army during the Civil War.  The city of Richmond posthumously honored Ashe's life with a statue on Monument Avenue, a place traditionally reserved for statues of key figures of the Confederacy.  In 1993, Ashe was posthumously awarded the Presidential Medal of Freedom by President Bill Clinton.  The main stadium at the USTA National Tennis Center in Flushing Meadows Park, where the US Open is played, is named Arthur Ashe Stadium in his honor. This is also the home of the annual Arthur Ashe Kids' Day.  His memoir is entitled Days of Grace. 
Have you planned yours yet?
Follow TFF on twitter @RIPTFF