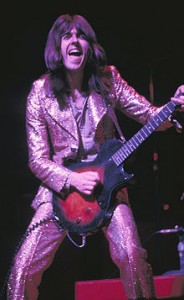 On this day in 2000, singer and songwriter, founder of the blues-rock band Foghat, Lonesome Dave, Dave Peverett, died in Orlando, Florida at the age of 56 from cancer.  Born on 16 April 1943 in Dulwich, South East London, UK.  The band's biggest hit was "Slow Ride" which Peverett wrote.  Their notable albums inlcude; "Foghat" (1972), "Energized" (1974), "Fool for the City" (1975), "Nighshift" (1976), "Foghat Live" (1977) and "Stone Blue" (1978).  Foghat has always been one of my favorite bands.  The Final Footprint – Peverett was cremated.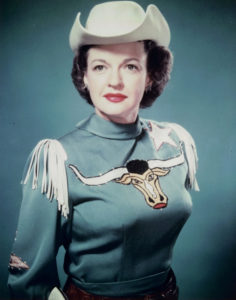 On this day in 2001, writer, film star and singer-songwriter, the third wife of singing cowboy Roy Rogers, Dale Evans died of congestive heart failure at the age of 88 in Apple Valley, California.  Born Lucille Wood Smith in Uvalde, Texas on 31 October 1912.  She took the name Dale Evans in the early 1930s to promote her singing career.  Evans wrote one of the classic cowboy songs, "Happy Trails".  Evans married four times; Thomas Frederick Fox (1927–1929 divorce), August Wayne Johns (1929–1935 divorce), R. Dale Butts (1937–1946 divorce) and Roy Rogers (1947–1998 his death).  My heroes have always been cowboys and cowgirls.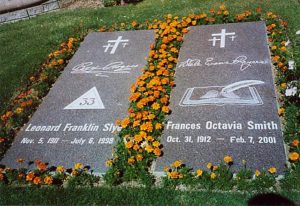 The Final Footprint – She was interred at Sunset Hills Memorial Park in Apple Valley, next to Roy.  Happy trails, Dale and Roy.  For her contribution to radio, Evans has a star on the Hollywood Walk of Fame at 6638 Hollywood Blvd.  She received a second star at 1737 Vine St. for her contribution to the television industry.  In 1976, she was inducted into the Western Performers Hall of Fame at the National Cowboy & Western Heritage Museum in Oklahoma City, Oklahoma.
Have you planned yours yet?
Follow TFF on twitter @RIPTFF